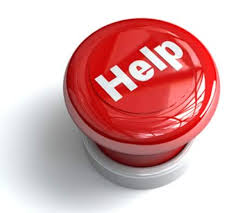 Need to know how to get rid of timeshare, fast? Are you tired of paying for one mistake you made on vacation years ago? Then you need our timeshare exit team to get you a timeshare cancellation. Read on to learn more about the process and how we can help you, today!
Our timeshare exit team at Timeshare Cancel Center is in the timeshare cancellation business. When we talk with our customers, we find that many have been taken advantage of and talked into an agreement without knowing exactly what they were agreeing to.
It all starts with the timeshare pitch. You're on vacation, one that you saved for all year. You may still be a bit worried about finances as there is almost always some unexpected expense. Leading up to your vacation wasn't exactly stress-free either.
You probably worked some long hours getting ready to leave. Whether it was to make extra money or to ensure everything would still be standing when you got back, or a little bit of both, either way, you put in some extra time leading up to your trip.
You also probably did not have the most relaxing travel experience. Between delayed flights, cancellations, security lines, and lost bags, air travel is usually pretty hectic these days.
So suffice it to say that you may not have been in the most relaxed, rational place when your vacation started. Between that and being worried about paying for meals, you may have agreed to a timeshare presentation because you thought it would be worth the free dinner.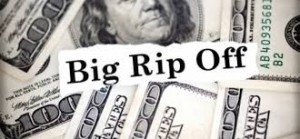 Little did you know this was a slippery slope leading you to wonder how to get rid of timeshare that you never meant to buy. If you are in this situation, we can help you. Here are three ways our timeshare exit team can help you, today.
We deal with the timeshare company, so you don't have to. You can stop spending your free time on hold or talking with pushy timeshare attorneys. Once you decide you want our timeshare exit team on your side, we do all of that for you.
We examine your timeshare carefully and advise you on the best course of action. No two timeshares are exactly the same, and we tailor our approach to fit your needs. After you call us, our timeshare exit team reviews your timeshare contract to figure out the exact terms and conditions. We also give you a price for our services, so you know what you are getting into.
We can cancel your timeshare. We know how to get rid of timeshare, and we are the timeshare cancellation experts. We don't do timeshare resales, and we steer clear of timeshare scams. We will get you the timeshare cancellation that you need.
We are so confident that we can help you get rid of timeshare, that we offer a money back, satisfaction guarantee. This means that if we can't get you out of your timeshare, we don't get paid.
We know that the timeshare world is full of scams and people looking to make money off of you. Our timeshare exit team is different. We are the real deal, and we will be here when you need us.
To learn more about timeshare cancellation call us today. We are standing by, twenty-four hours a day, seven days a week, three hundred and sixty-five days a year.
For More Information On How You
Can Do A Timeshare Exit
Click The Link Below:
For A Free Timeshare Exit Team Consultation, 
Conducted By A Timeshare Cancel Center 
Timeshare Advocate Call 
24/7: 
1-855-600-9053
For A Free 
Timeshare Exit Consultation
Call 24/7:
1-855-600-9053