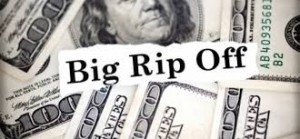 If you need to know how to get out of a timeshare, there are several routes you can take. This article will examine the pros and cons of various timeshare exit strategies including selling, donating, and canceling a timeshare. Read more to find out the option available to get rid of a timeshare that you are no longer using.
Even with the recent economic recession, there are still a large number of timeshare resorts and units in the United States. In fact, according to recent data there are nearly 200,000 timeshare units spread among about 1,500 resorts. This means that despite hard economic times, people have continued to purchase timeshares. Many resorts even claim to have as many as 410,000 people who own timeshares with them.
While some consumers are very satisfied with their timeshare purchases, others need to figure out how to get out of a timeshare for a variety of personal reasons. Here are a few common reasons our timeshare exit team has heard that can lead consumers to want to cancel their timeshare.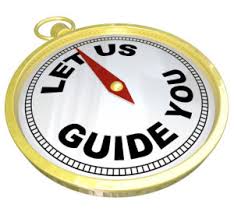 For some people, increasing annual maintenance costs make their timeshare too expensive. You pay an upfront fee for your timeshare but you also have to pay annual maintenance fees. According to recent data, the average maintenance fee is a little over $600, which can put a large dent in your household budget. In addition, these fees are not fixed. This means that they can increase over time and make it so that you can no longer afford your timeshare. A job loss or unexpected expense can make your timeshare too expensive for you to continue owning.
For others, they can no longer use their timeshare due to schedule conflicts or difficulty traveling. You may have increased work demands that make traveling impossible. Or you may be getting older and find that you prefer to stay closer to home. Whatever the reason, many people find that changing life circumstances make owning a timeshare a waste of money.
For still others, they simply discover that they don't enjoy their timeshare vacations and have a different idea of relaxation. Maybe you no longer enjoy traveling. Or maybe you purchased a point system with the Hilton and found that you don't enjoy all their properties.
Whatever your reason, if you want to know how to get out of a timeshare, keep reading. Here are a few ways that you can get rid of your timeshare.
Firstly, you can sell your timeshare. If you call your timeshare company, they will tell you that this is the only way to get rid of a timeshare. If you choose to sell your timeshare, you will most likely lose money. It can also be a lengthy process and you will have to continue to pay maintenance fees until the timeshare sells.
A second option is timeshare donation. You can give your timeshare away. If you have a family member you would like to give it to, this can be a great option, but only if you don't care about losing money. You won't have to pay maintenance fees anymore, but your entire initial investment will be forfeited.
A third and less well-known option is to do a timeshare cancellation. The timeshare company will tell you this is impossible. They will lead you to believe that you cannot get any of your money back by canceling your timeshare. You may even be told that it will ruin your credit and is illegal.
Our timeshare exit team deals with timeshare cancellations twenty-four hours a day, seven days a week. While they can be difficult, they are almost always possible. We can usually even get you some or all of your money back. Our timeshare exit team reviews each timeshare contract to cater our approach to fit your needs.
For many customers, timeshare cancellation is the best option to recoup funds and take your vacation back. Don't let the timeshare company bully you into thinking a cancellation is impossible. And don't assume that you have to hire an expensive timeshare attorney. Our timeshare exit team can help you ditch your timeshare once and for all.
Call us today. We are here to lend a helping hand.
For A Free Timeshare Exit Team Consultation, 
Conducted By A Timeshare Cancel Center 
Timeshare Advocate
Call 24/7: 
1-866-399-2929

For More Information About Timeshare Cancellation