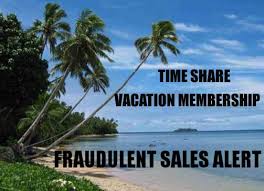 Vacation should be a time to relax, unwind, and recharge. However, if you own a timeshare, you may spend most of your vacation time wondering how to get out of a timeshare so you can reclaim your vacation and stop making useless monthly payments.
Imagine, a picture perfect vacation. Laying on the beach, watching the sunset, listening to the soothing sounds of the waves as the tide slowly rolls in. Cold drink in your hand, your partner by your side. Maybe your kids are building sand castles. Or maybe you are there without kids on a romantic getaway. You wander up, enjoy dinner and other nighttime activities before falling into a relaxing sleep in your luxurious hotel room.
This is the vacation you could be on if you didn't own a timeshare. Instead, you are on your beach vacation during hurricane season. Rather than enjoying time in the sun, you are cooped up in your small, poorly maintained hotel room trying to entertain your children while it pours outside.
Why did you come this time of year? Well, because you couldn't come during a popular time. You didn't have enough points and weren't able to trade any for a better week.
Even though you grin and bear it, powering through vacation and attempting to smile, you may find the voice inside your head wondering how to get out of a timeshare. If this is the case, you are not alone. With increasing maintenance costs, industry scams, and general dishonesty, many Americans are becoming disillusioned with their timeshare.
If you want to know how to get out of a timeshare, it is important that you know and understand all of your timeshare exit team options. Do not go into it blindly or you will be unsuccessful and could be stuck with your timeshare indefinitely. Or you may ruin your credit in the process of getting out of your timeshare.
Rather than try your luck on your own, it is important that you call in the experts. There is a reason that timeshare companies have been able to increase maintenance fees by more than 200% in the last five years while still making sales. They are experts at what they do.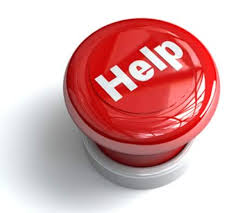 Don't try to deal with an expert on your own, come equipped with your own team. Our timeshare exit team has years of experience dealing with the timeshare industry, and we know how to get out of a timeshare.
Once you contact us, you don't have to deal with your timeshare company anymore. We take on all of the communication and hassles so that you can focus on work, your family, or where you want to go on your first non-timeshare vacation.
Our timeshare exit team can get rid of your timeshare quickly and without you owing extra money or fees to the timeshare company. We can also help you cancel your timeshare without ruining your credit or your reputation.
So, how do we do it? Well, it all starts with a letter. Our timeshare exit team works with you to review your timeshare contract and create an individualized timeshare exit letter. This letter has a very specific format and features based on your unique timeshare terms.
While writing a letter sounds like an easy task, I strongly suggest you do not try to get out of your timeshare without our help. Timeshare legal teams are experts are picking apart timeshare letters and using the contents against you. In some cases, we have even seen the timeshare cancellation process so muddled up, that even we couldn't fix it.
However, if you call us first, you know that we can help you get out of your timeshare. We are so confident in our timeshare exit team will be able to cancel your timeshare that we offer a money back guarantee. If we are not able to cancel your timeshare, you don't pay us.
Call us today for one of our complimentary timeshare exit team reviews of your timeshare contract. Our knowledgeable and caring timeshare exit team will be able to explain the timeshare cancellation process to you and answer any questions you may have.
We are here to help when you need us. We are standing by twenty-four hours a day, seven days a week, three hundred and sixty-five days a year.
For A Free Timeshare Exit Team Consultation, 
Conducted By A Timeshare Cancel Center 
Timeshare Advocate


Call 24/7: 

1-866-399-2929

For More Information About Timeshare Cancellation