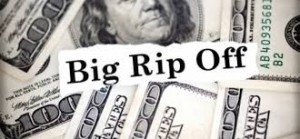 When it comes to the question of how to get out of a timeshare, the answer is Timeshare Cancel Center. With our team of experts, we can help you get rid of an unwanted timeshare for less money and less hassle than our competitors. We pride ourselves on our timeshare cancellation services and can help you cancel your timeshare today.
Buying a timeshare is easy. In fact, you probably didn't have to do any work or research at all. Timeshare companies recruit customers and lure them in with incentives. Many people are convinced that purchasing a timeshare will enhance their quality of life and give them more satisfaction.
The timeshare industry sells you lifestyle, and they are very, very good at it. In fact, timeshare companies employ teams of top salespeople. They spare no expense on their flashy presentations and pull out all the stops when it comes to luxury. From complimentary vacations to large prizes to free food and drinks, there is nothing they won't offer you.
They will make a timeshare look irresistible. However, like many of the customers our timeshare exit team speaks with, you may find that once you have purchased your timeshare, you are not happy with it. Whether you can't afford your timeshare anymore or simply don't want it, you will find yourself wondering how to get out of a timeshare.
There are a variety of answers to the question of how to get rid of a timeshare. The one you will hear about most often is to sell your timeshare. While this sounds like a great idea, in theory, it is usually not the best way to get rid of a timeshare.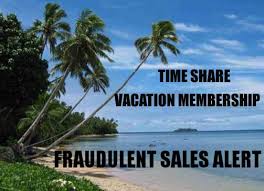 Selling a timeshare is difficult. There is a very small second-hand timeshare market and it is extremely difficult to compete with the timeshare industry. Can you offer a free hotel stay in exchange for listening to your timeshare pitch? Or entry into a drawing for a boat? Probably not. New timeshares are more attractive because they come with more purchase incentives.
In addition to being hard to sell, timeshares do not usually gain equity. You will also have to pay a broker or agent a percentage of your sale price unless you sell it yourself. All in all, you will most certainly lose money by selling your timeshare.
Instead of selling your timeshare, we recommend you cancel your timeshare. It may seem like a good idea to try this on your own, but we strongly discourage you from doing this. Calling the resort and telling them a sob story is not the answer to how to get out of a timeshare. The resort will brush you off or direct you to call the timeshare company.
Once you call the timeshare company, they will not be sympathetic to your cancellation ideas. Remember, it is in their best interest that you never figure out how to get out of a timeshare because they lose money if you do.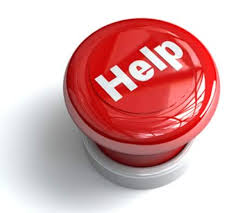 You will speak to the company's legal team, who is every bit as sophisticated and experienced as their sales team. They will convince you that if you try to cancel your timeshare, it will ruin your credit. Or worse, they might even suggest that they will sue you for breach of contract if you cancel your timeshare.
Take it from our timeshare exit team, this is simply not true. It is possible to do a timeshare cancellation if you know what you are doing. That is why we specialize in canceling timeshares. We don't do timeshare sales, and we are not timeshare attorneys. We are timeshare cancellation experts.
We are so committed to our customers that we go as far as to offer a money-back, satisfaction guarantee. This means that if we can't cancel your timeshare, you don't have to pay us.
We are the best timeshare exit team in the business and we know how to get out of a timeshare. Call us today for a complimentary timeshare review.
Stop throwing your money away on a timeshare you don't want. Call us today!
For More Information On How You
Can Do A Timeshare Exit
Click The Link Below:
For A Free Timeshare Exit Team Consultation, 
Conducted By A Timeshare Cancel Center 
Timeshare Advocate Call 
24/7: 
1-855-600-9053
For A Free 
Timeshare Exit Consultation
Call 24/7:
1-855-600-9053