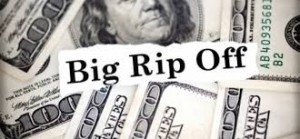 The timeshare industry is notorious for being able to sell customers a product that they don't need and convince them that it will increase their quality of life. 
Once the luster wears off, many people are left wondering how to get out of a timeshare and are frustrated because a timeshare cancellation seems impossible. If you find yourself in this situation, know that it is not hopeless. We have timeshare cancellation experts who are here to help.
Vacation is an escape from reality. During vacation, you have a chance to get away from it all. Relax and recharge. During the glow of a vacation moment, your cares melt away and your stress disappears. During this moment, it is easy to come up with what seems like a great idea: you should buy a timeshare.
You envision yourself and your family returning to this same spot, year after year, and enjoying the same fabulous vacation. Sunsets on the beach, building sand castles, and a cold drink in your hand. Or maybe hiking every day and curling up by the fire at night. Whatever it is, it is your dream vacation and you want to experience it every single year.
However, once the vacation luster has worn off, many people come to find that they regret their timeshare purchase. You may find that you end up taking staycations instead of traveling, or that the points you purchased are not able to get you a dream vacation. Or, you may have money trouble that makes your timeshare a financial burden.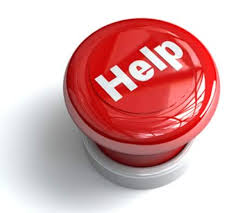 Whatever the reason, you need to do a timeshare cancellation. If you call the resort, they will tell you that it is impossible to get out of a timeshare. So will the timeshare company. Many people will call the resort where they purchased the timeshare and explained why the need to cancel. Whether it is due to false promises or financial issues, the resort does not care. This is not how you go about getting a timeshare cancellation.
You see, once you are sold the timeshare, it is the property of the timeshare company, not the resort where you purchased it. The resort basically gets paid to be a middleman between you and the timeshare company but they don't own any part of the timeshare. If you call them asking how to get out of a timeshare, you can rest assured they will tell you it is impossible and they can't help.
It is true that the resort cannot help you. So some consumers think it is a good idea to call the timeshare company directly. Do not do this. Timeshare companies have teams of legal counsel and anti-timeshare exit specialists whose entire job is to keep you in your timeshare.
If you want to cancel your timeshare, you need our timeshare exit team. Our timeshare exit team reviews timeshare contracts in order to determine the best way to help consumers get out of their timeshare. We know timeshare laws and we know how to do timeshare cancellation. In fact, it is all that we do.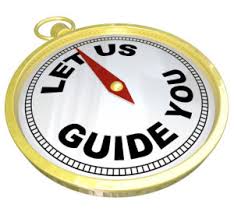 Many other timeshare cancellation companies don't actually specialize in canceling timeshares. They may do cancellations, but they also do sales, donations, and probably have a group of timeshare attorneys chomping at the bit to charge you an exorbitant fee.
This is not how we do a timeshare cancellation. We specialize in canceling timeshares. In fact, it is all we do at Timeshare Cancel Center. Our timeshare exit team experts know how to write a resort authorized cancellation letter.
 Regardless of what the timeshare company tells you, we can help you get out of your timeshare for good. Don't try to go it alone because you could mess up the process so much that we won't be able to help you. Instead, call us for the timeshare cancellation that you need.
With our timeshare exit team, you can rest assured that your credit will remain intact and that your timeshare will be canceled, for good.
For More Information About Timeshare Cancellation
Talk With Our Timeshare Exit Team Or Logon To Our Website:
For A Free Timeshare Exit Team Consultation,
Conducted By A Timeshare Cancel Center
Timeshare Advocate Call 24/7:

 

1-866-399-2929
  

Don't let a bad timeshare ruin your vacations for the foreseeable future. Call us today to get your timeshare canceled and get your vacation back.
We are here twenty-four hours a day, seven days a week to take your call. What are you waiting for? Call us today!