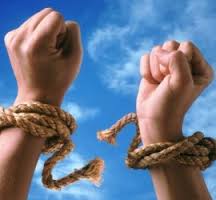 If you find yourself wondering how to get out of a timeshare, then this is the right blog for you. You don't have to keep losing sleep and wondering about what your options are.
The resorts and the timeshare companies don't want you to know the best way out of a timeshare, but you do have options. Read on to learn what they are and to help you find the right help for you, regardless of your timeshare situation.
When you bought your timeshare, you probably never imagined you would end up wondering how to get out of a timeshare. It sounded like such a good deal, and you envisioned yourself and your family using it for years, even decades to come.
Yet here you are, regretting your purchase. You see, buying a timeshare is sort of like deciding on where you are going to go on vacation for the rest of your life. It may seem like a good idea in a given set of circumstances, but later you realize it is not.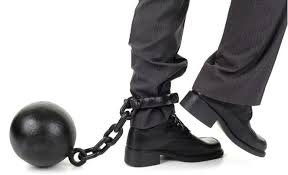 For example, maybe you bought your timeshare when you had small children. We seem to picture timeshare owners being older, but the average age is people in their 40s. Maybe your kids were 10 at the time, and you thought the family-friendly resort in Florida would always be your go to.
But now they are older, and you would like to go on a couple's only vacation. Or you may even have grandchildren, and you would like to spend more time with them. However, with your timeshare, you are locked into that one resort. This can make you feel like you need a timeshare cancellation.
Of course, the timeshare salesman told you that it would be easy to trade your weeks, that your timeshare was flexible. Myself, our timeshare exit team, and now you can attest to the fact that this is simply not true. Timeshares are not flexible.
So no you find yourself wondering how to get out of a timeshare. If you call the resort, they will tell you that you can't or that you have to sell your timeshare. While a timeshare resale is an option, it is not your only one.
You might consider a timeshare resale if you owe significantly less than what your timeshare is worth, you don't mind losing money, or your timeshare has appreciated in value. While the idea of your timeshare gaining value is nice, it probably did not. Most timeshares are worth a fraction of what you paid for them.
In fact, I have seen some timeshares sitting on Craiglist for a dollar. Yep, a single dollar. This means that literally, no one wants to buy your timeshare. You probably can't even give it away.
If a timeshare resale isn't an option, you might think about renting your timeshare. However, take it from the experts on our timeshare exit team, you will most likely lose money on this deal. And you'll lose your vacation time.
If losing more money is not something you signed up for today, you will want to look into the timeshare cancellation process. When you cancel a timeshare, you wipe the slate clean and make it like it never even happened.
In some cases, our timeshare exit team reviews timeshares and can even help get some or all of your money back. You read that right, we may be able to help you get a refund from the timeshare company.
With our reasonable timeshare exit team cost and high timeshare cancellation success rate, you have nothing to lose. We are on your side and here for you today.
If you need to know how to get out of a timeshare, we can help.
Stop losing sleep and money on your timeshare. Get rid of it today. Call us any time. We are here for you twenty-four hours a day, seven days a week, three hundred and sixty-five days a year.
For More Information On How You
Can Do A Timeshare Exit
Click The Link Below:
For A Free Timeshare Exit Team Consultation, 
Conducted By A Timeshare Cancel Center 
Timeshare Advocate Call 
24/7: 
1-855-600-9053
For A Free 
Timeshare Exit Consultation
Call 24/7:
1-855-600-9053