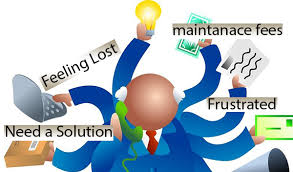 Do you need to know how to get out of a timeshare but want to make sure the company you are working with is the real deal? Well, you have come to the right place. Not all timeshare exit teams are the real deal, and the timeshare cancellation world is ripe with timeshare exit scams.
In order to protect yourself and your money, you need to know how to spot a scam. Read on to learn some of the timeshare exit team red flags and how you can tell if you are working with the real deal.
I have been working in the timeshare cancellation business for many years. It is part of my calling to help people figure out how to get out of a timeshare. Unfortunately, I will be the first to tell you, this world is full of scams.
Almost as many as the timeshare industry has. This does not mean that you should give up or not use a timeshare exit team. What it does mean is that you need to be careful to make sure that you don't end up working with the wrong people who will take advantage of you.
Here are a few signs that you are working with a company who is more concerned with their bottom line or taking advantage of you than they are with helping you figure out how to get out of a timeshare.
They don't offer a satisfaction guarantee. Every legitimate timeshare exit team will offer a guarantee on their services. Timeshares are complicated legal documents and getting out of them is not always easy. You need to know that if something goes wrong, you will get your money back.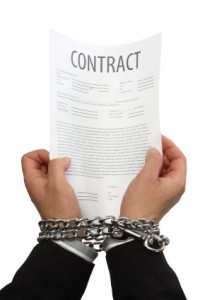 At Timeshare Cancel Center, we offer a money back, satisfaction guarantee on all of our timeshare cancellations. If you are not happy with us, we don't get paid. We work for you, and our only goal is to make sure you are happy.
They give you false hope or make too many unrealistic promises. Never trust a company that promises they can get you all of your money back. Sure, it is sometimes possible to get a refund from the timeshare company, but this is dependent on the specifics of your timeshare and is not true for everyone. If a company promises a refund, it is a huge sign that they are a scam and you need to run.
Bad timeshare exit team reviews. Make sure you read them and make sure they are positive. Also, do some outside research with places like Consumer Watchdog and the Better Business Bureau. Legitimate companies will have positive reviews and customer testimonials.
No complimentary consultations. A legitimate company will review your contract for free and give you some advice. Here at Timeshare Cancel Center we even take it a step further and offer all of our customer's free timeshare resale and donation counseling. We want you to feel 100% comfortable with your decision to get a timeshare cancellation.
Working with the timeshare company. Several timeshare exit teams actually work for the very resorts you are trying to cancel. They are not on your side. Make sure to find out who your team is affiliated with and ensure there is not a conflict of interest.
When you are ready to figure out how to get out of a timeshare, call the experts here at Timeshare Cancel Center. We are the real deal, and we are on your side.
We are standing by to take your call twenty-four hours a day, seven days a week, three hundred and sixty-five days a year. So call us now and get rid of your timeshare!
For More Information On How You
Can Do A Timeshare Exit
Click The Link Below:
For A Free Timeshare Exit Team Consultation, 
Conducted By A Timeshare Cancel Center 
Timeshare Advocate Call 
24/7: 
1-855-600-9053
For A Free 
Timeshare Exit Consultation
Call 24/7:
1-855-600-9053