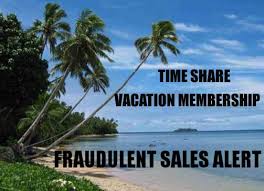 If you have ever been sold into buying a timeshare, you may have been promised an exotic lifestyle with luxurious vacations. However, this is often not the case and you may find that you need to figure out how to get out of a timeshare. 
Vacation should be a time to relax and enjoy time with your family. A family vacation is important for both parents and children. It is your time to reconnect as a family and enjoy some downtime. You work hard all year round and deserve to have time to unwind and recharge. During your family vacation, you should have time to enjoy yourself and spend your time doing what you choose.
However, if you have been the victim of a timeshare scam, you may find that you do not have time to enjoy your well-deserved rest. The first way that the timeshare industry can infringe on your family vacation is by luring you into a free night away, only to steal your time with a lengthy presentation. This presentation will pull out all the stops. The timeshare industry has sales people skilled in selling you a lifestyle.
During the presentation, you will be wooed, and convinced that if you buy a timeshare you will be buying into a life of luxury. They will have some testimonials and free swag to entice you into purchasing a timeshare. They will try to convince you that by purchasing a timeshare you will have complete control over your vacations and will be able to travel anywhere, anytime. However, this is rarely the case and more often than not, buying a timeshare will lead you to having to figure out how to get out of a timeshare.
If you purchased a timeshare, you probably bought a points system timeshare. You were promised that you could purchase a set amount of points and trade them for luxurious vacations to fit your lifestyle. But, you may have trouble with scheduling the vacations you actually want. Resorts may be booked at popular times, leaving you at a ski resort in August or the beach during the cold of winter.
These are not the vacations that you envisioned when you bought into your timeshare. You may try the resort and ask how to get out of a timeshare, but this is not the way to do a timeshare exit. The resort will tell you that it is impossible to do a timeshare cancellation and may even encourage you to buy more points. Buying more points might give you more flexibility but it will also end up costing you more money.
You may find yourself in an endless cycle, buy points, go on vacation, buy more points. You may or may not enjoy your vacations and you might end up pouring more and more money into something that you do not use. You might even be purchasing endless points and still not getting the vacation destinations that you want.
At this point, you are probably pulling your hair out desperately searching for how to get out of a timeshare.  It's easy to buy a timeshare but, after the timeshare cancellation period has expired, it's not easy to cancel timeshare and if you try to do a timeshare exit without the help of a professional timeshare exit team it's guaranteed to fail.
Here at Timeshare Cancel Center, we urge you to let our professional timeshare exit team do your timeshare cancellation. If you try to cancel your timeshare on your own, you may end up spending unnecessary money. And in some cases, we have even seen the entire process so muddled up that it is impossible to fix and then you are stuck with your timeshare.
Instead, leave your timeshare cancellation up to the experts. We know how to get out of a timeshare. All we do is timeshare cancellation and we specialize in resort authorized timeshare cancellation letters. We can help you cancel your timeshare legally and get your vacation back.
For More Information About Doing A Timeshare Exit 
5036 Dr. Phillips Blvd. #221 
Orlando, Florida 32819-3310 USA
Call 24/7:
1-855-600-9053