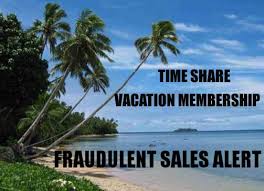 If you bought a timeshare and are regretting your decision, you need to know how to get out of a timeshare. There are a variety of options available to you including selling your timeshare, donating your timeshare, or doing a timeshare cancellation.
If you own a timeshare, you may find that you no longer want it. For some people, increasing annual maintenance costs make their timeshare too expensive. You pay an upfront fee for your timeshare but you also have to pay annual maintenance fees and monthly fees. According to recent data, the average maintenance fee is a little over $700 for a modest point-value timeshare. In addition to this you can pay upwards of 13% interest rates with your monthly payments.
These costs can put a strain on your budget. You may also find that your maintenance fees have increased since you purchased your timeshare. If your maintenance fees go up every year, you may find that you have trouble paying them and need to figure out how to get out of a timeshare so that it doesn't lead to financial ruin.
A second reason you may need to cancel your timeshare is that your lifestyle has changed. Maybe you are older and no longer able to travel easily. Maybe you have a new medical condition that makes traveling difficult. Maybe you just had your first baby and just can't go on vacation as often as you used to. Whatever the reason, changing life circumstances may lead you to want to get rid of your timeshare.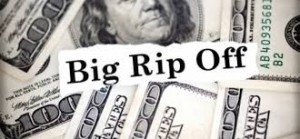 Another reason our timeshare exit team hears frequently is that you are simply unhappy with your timeshare. Maybe you can't actually use your timeshare points at the properties you want to visit. Or maybe the time of year that you can go is too costly. Or maybe you want to do something other than a resort vacation but can't afford to because you spend all of your leisure money paying for your timeshare.
Regardless of why you need to know how to get out of a timeshare, it is important to know all of your options to get rid of your timeshare. The most conventional way to get rid of a timeshare is through a timeshare sale. However, according to the experts on our timeshare exit team, this can be fraught with scams, fraud, and other difficulties.
Selling your timeshare may lead you to become the victim of fraud. There has recently been an upsurge in fake timeshare sales companies. They tell you they have a buyer for your timeshare and ask you to wire an upfront fee. Then you never hear from them again. So you are out money and you still have your timeshare.
Even when all goes according to plan, selling your timeshare takes time. You have to find a buyer all the while continuing to make monthly payments. And there is always the risk that something will fall through at the last minute, leaving you scratching your head wondering if it is possible to do a timeshare exit.
Another way to get out of a timeshare is to donate it. You can gift it, along with your monthly payments and annual maintenance fees to a family member or friend. This can be problematic for a few reasons. The first of which is that you have to find someone who wants a timeshare and is financially able to make payments. Secondly, you do not get any of your initial lump sum investment back because it is a donation, not a sale.
The third, and probably best option, is to do a timeshare cancellation. With the help of the experts on our timeshare exit team, you can cancel your timeshare. We will review your timeshare contract and write a resort authorized cancellation letter that is guaranteed to cancel your timeshare. In many cases, we can even help you get back some of the money you have already paid.
We are so sure that our services are the best way to get out of a timeshare that we stand behind them with a money back satisfaction guarantee. If we can't cancel your timeshare, you don't pay. Call our timeshare exit team today to figure out how to get out of a timeshare and get rid of it for good.
You don't need an expensive timeshare attorney, just our timeshare exit team. We are here twenty-four hours a day, seven days a week. Call us today!
We Are Open 7 Days A Week – Call Us 24/7 –
1-866-399-2929
.
Visit Our Website For More Information About
For A Free Timeshare Exit Team Consultation, Conducted
By A Timeshare Cancel Center Timeshare Advocate
Call 24/7:
1-866-399-2929
Free 
Timeshare Exit Consultation