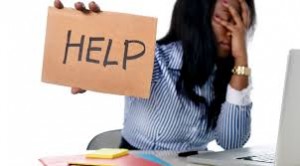 Buying a timeshare can seem like a great idea. However, once the luster has worn off, you may find that you regret your purchase. This may leave you wondering how to get rid of a timeshare. Timeshares can be a complex maze to navigate, leaving you feeling like there is no way out.
Before we delve into discussing how to get rid of a timeshare, it is important first to examine the tactics the timeshare companies use to sell timeshares. Usually, the sales pitch starts with a phone call offering you a free vacation. A two night getaway at a local resort, complete with dining vouchers and a room upgrade. Completely free. All you have to do is listen to a short presentation.
This may sound like an amazing deal, and the timeshare industry counts on you saying yes. Once you get to the resort, you will most likely enjoy a fantastic vacation. At the end, once you are relaxed and your guard is down, you will attend a timeshare presentation.
During this presentation, the timeshare company will pull out all the stops. They hire the best sales people with the goal of convincing you to sign up for a timeshare. You will be offered many incentives from free golf clubs to free vacations. If you are still on the fence at the end of the presentation, you may be offered a second free vacation in exchange for attending a second presentation.
Most of the time, these sales tactics work, and you end up buying a timeshare. At first, your timeshare may be great. But often, the luster wears off, and you realize that you are left with an expensive monthly bill and wondering how to get rid of a timeshare.
If you have found yourself in this position you are most likely researching timeshare exit cost and feeling like you had the wool pulled over your eyes. You are not alone. Many people who call our timeshare exit team have been duped into buying a timeshare that has cost them hundreds if not thousands of dollars.
If you are in this position, there are ways to get rid of your timeshare without ruining your credit. Here are a few tips and tricks from the experts who deal with timeshare cancellation daily.
Know what kind of timeshare you have. There are a few different types of timeshares, and each one requires a slightly different approach. For example, a points-based timeshare is going to be rather difficult to sell because you don't actually own anything and almost every resort offers them. A fixed week at an in demand location would be easier to sell, and you might stand a chance of regaining some of your investment. However, a fixed week at a less in demand spot will be difficult to sell. In many cases, a timeshare sale is not the most effective way to get rid of a timeshare.
A timeshare attorney will often cost you more than they save you. Many people call a timeshare attorney to figure out the best way out of a timeshare. Timeshare attorneys are expensive and often not any more effective at doing a timeshare cancellation than a timeshare exit team.
A timeshare exit team can save you money and cancel your timeshare. Here at Timeshare Cancel Center we employ a specialized team of experts that can cancel a timeshare quickly and effectively. We offer a money back guarantee on all of our timeshare exit services.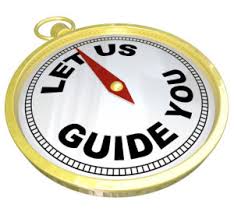 Often, our timeshare exit team offers the lowest timeshare exit cost. We know how to get a resort authorized timeshare cancellation. We save you time and money. Once you call our experts, you don't have to deal with the timeshare company again. We act on your behalf to help get you out of your timeshare, for good.
We are here for you when you need use. In fact, we have experts standing by waiting for your phone call, all day every day. And that is not an exaggeration. We are here twenty-four hours a day, seven days a week, three hundred and sixty-five days a year.
If you are tired of making payments on a timeshare you don't use, you need to call us today for a timeshare cancellation. We offer no obligation timeshare exit team reviews. We can get you out of your timeshare and help you get your vacation back.
To Receive More Information About
Executing A Timeshare Exit, Visit Our Website:
For A Free Timeshare Exit Team Consultation,
Conducted By A Timeshare Cancel Center
Timeshare Advocate Call 24/7: 

1-866-399-2929
For A Free 
Timeshare Exit Team Consultation
Call 24/7:

1-866-399-2929