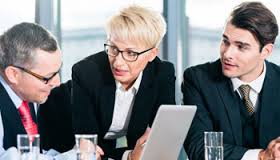 Are you looking into how to get rid of a timeshare? Look no further than this article. With reviews and stories from actual customers, combined with real advice from our timeshare exit team, it is full of information on timeshare cancellation. Read on to learn more about how we can help you today!
"So, this is embarrassing to admit. It is something that I never imagined would happen to me, but it did. One minute I was on the beach looking at cheap sunglasses, the next I was accosted by a slick salesperson who was offering me a free dinner in exchange for attending a vacation presentation.
I am normally a pretty savvy consumer (hence the cheap sunglasses), but every time I said no, he upped the ante, offering me more and more free incentives. Finally, the offer became too good to refuse. A free dinner, a round of golf, and a free night at any other affiliate resort. I figured there was no harm is listening to the presentation.
This is where it all started. Once I was there, it became even harder to say no. I was sucked in. After I talked to the timeshare exit team, I found out this was one of the ways the timeshare industry scams you. They sell you the moon, and you buy it. And boy did I buy it, hook, line, and sinker.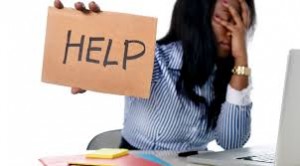 At first, I was too embarrassed to admit what had happened. I wanted this to be a good decision. I didn't want to confess that I was up nights wondering how to get rid of a timeshare. So I waited. And I tried to use my timeshare as often as possible.
I will admit, we did get a few decent vacations out of it. But overall we ended up spending way more money on our timeshare than we would have if we had just bought the vacation package. Between maintenance fees and monthly payments, I was drowning.
I had to know how to get rid of a timeshare before my timeshare ended up costing me everything. I struggled to make payments. Some months I even had trouble paying my mortgage. I finally had to admit it, I had made a terrible decision.
That's when I called the timeshare exit team at Timeshare Cancel Center. They were friendly, professional, and best of all were confident that they could help me get out of my timeshare.
After a quick, complimentary timeshare exit team review of my contract, they came up with a strategy and outlined the cost for me. There were no surprises. A few months later, I was out of my timeshare contract and back to living my life."
This is just a sample of what our timeshare exit team can do. We know how to get rid of a timeshare, and we can play hardball with the timeshare company. We don't do timeshare resales, and we are not a timeshare scam.
We are the real deal, and we can get rid of your timeshare for you. Once you call us, we do all the work on your behalf. You don't have to spend any more time on hold with the timeshare company or any more time stressing about how to get rid of a timeshare.
Our timeshare exit team is here for you, all day every day. We can get you a timeshare cancellation. Call us today to learn more about our services and all the ways that we work for you!
We Are Open 7 Days A Week – Call Us 24/7 –
1-866-399-2929
.
Visit Our Website For More Information About
For A Free Timeshare Exit Team Consultation, Conducted
By A Timeshare Cancel Center Timeshare Advocate
Call 24/7:
1-866-399-2929
Free 
Timeshare Exit Consultation