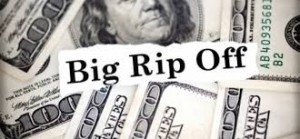 Stressed about a timeshare? Desperately wondering how to get rid of a timeshare and tired of the timeshare company telling you to go pound sand? If so, you need to look into doing a timeshare cancellation. A timeshare cancellation gets you out of your timeshare contract free and clear. You don't owe the timeshare company any extra money, and they can't take you to collections. Sound too good to be true? It is not, it is the real deal. Read more to find out about how you can get a timeshare cancellation and get your life and even some of your money back.
Vacation is supposed to be a relaxing time to rest, recharge, and create lasting memories. If you have been the victim of a timeshare scam, you may find vacation less enjoyable. We are here to tell you how to get rid of a timeshare and get your vacation back!
Many Americans look forward to their family vacation all year long. Relaxing with their spouse, family dinners, game nights, daytime activities, and building life-long memories. Whether you dream of collecting sand dollars and building sand castles on the beach with your grandchildren, running from ride to ride with your children at a popular amusement park, or curling up beside a nighttime fire with your better half, you deserve to have your dream vacation.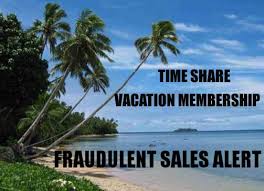 Vacations are important to help you recharge personally and reconnect as a family. Doing things together on vacation can create a lasting bond and a lifetime of memories. Regardless of your destination, family vacations are a time to build memories for your family. You want your kids to look back fondly at your trips. However, sometimes these dream family vacations can start to look more like a monotonous chore. If you have found yourself in this situation, you need to know how to get rid of a timeshare so you can take back your vacation.
While you know that you have to figure out how to get rid of a timeshare, you may be lost on where to start. There is a lot of conflicting information out there, and you may be unsure of what you need to do to ditch your timeshare.
That is why you have experts like myself from a timeshare exit team. I would strongly urge you not to start off by calling the timeshare company. When you call the timeshare company, they will tell you that canceling a timeshare is impossible. You may feel disheartened but remember their interest. They want to make sure that you keep paying for a timeshare, whether you use it or not. They are not on your side. They only care about their bottom line and keeping money coming into their account.
Instead, call the experts here at Timeshare Cancel Center who are on your side and want you to get the timeshare cancellation that you need. With a low timeshare exit team cost, we can help you get rid of your timeshare without losing everything. You won't ruin your credit because a timeshare cancellation is not the same thing as a timeshare default. Your timeshare does not go into foreclosure, and you don't have to worry about a collections agency finding.
You walk away from your timeshare free and clear, and in some cases, we may be able to help you get some of your money back. We have even helped some of our customers get their down payments back. If you have been the victim of a timeshare scam or own a foreign timeshare, we can even help you.
We are on your side when it seems like no one is. We will help you figure out how to get rid of a timeshare. Our timeshare exit team will be beside you every step of the way. Stop stressing over your timeshare and instead call us today! We are here for you when you need us.
Our timeshare exit team is standing by twenty-four hours a day, seven days a week, three hundred and sixty-five days a year. So call us today
For More Information About Timeshare Cancellation
Talk With Our Timeshare Exit Team Or Logon To Our Website:
For A Free Timeshare Exit Team Consultation,
Conducted By A Timeshare Cancel Center
Timeshare Advocate 

Call 24/7:

 

1-866-399-2929