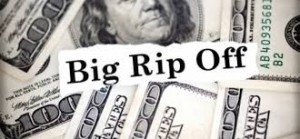 Have you gotten into a timeshare too deep? Do you want to know how to get rid of a timeshare but are worried about losing everything in a timeshare resale scam? Do you lay awake at night wondering how you are going to come up with the money to make your next timeshare payment? Are you tired of having your vacations restricted by your arbitrary timeshare peak seasons and points? If so, you need to get out of your timeshare, but you need to do it without getting involved in any more timeshare scams. Read on to learn more about timeshare resale scams, and you can make sure that getting rid of your timeshare is the real deal.
You did it, you bought a timeshare. You are probably wondering how you got into this mess in the first place. You are normally a very practical, cautious consumer and here you are wondering how to get rid of a timeshare.
I know how you ended up buying a timeshare. Let me set the scene. You are on vacation, perhaps your first in a while, maybe you go every year. Either way, you most likely had to scrimp and save to be able to afford the trip. You worked overtime going into it, spent late nights packing, and then there was the travel to your actual destination.
Basically, you were not in the best frame of mind when you started your vacation. You were stressed from what it took to get there, and research shows you are more likely to make impulse decisions when you are stressed. Add to that the fact that you probably haven't been sleeping great and may not sleep that wonderfully in a hotel, even a very nice one.
That is when it happened, you were the perfect combination of stressed, tired, and ready to start your vacation. A salesman approached you, asked you a few questions, and offered you a free five-star dinner. All you had to do was attend a short presentation. Seems like a small price to pay for a free meal. So you say yes.
Little did you know that this presentation was a timeshare presentation and the start of your journey to wondering how to get rid of a timeshare. You are not alone. Timeshares are quickly rising as the most regretted purchases by consumers in all age brackets. They are expensive and often restrictive.
The problem with getting rid of a timeshare is that there are a large number of timeshare resale scams. There are companies out there who will offer to sell your timeshare for an exorbitant fee. Or, even worse, they will steal your timeshare from you, leaving you holding the bag and still in debt to the timeshare company.
If you want to know how to get rid of a timeshare and want to avoid any timeshare scams, the best thing you can do is your research. Before you agree to any deal, look for the company on YELP and the Better Business Bureau to find out what other consumers and professionals have to say.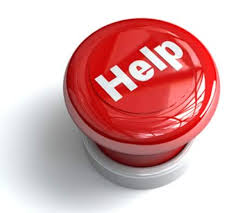 Also look at their website and customer testimonials. Finally, make sure that they have some kind of guarantee in place. If you can't get out of your timeshare, you need to be able to get your money back.
Here at Timeshare Cancel Center, we pride ourselves on exceeding all of these requirements. We are A rated by the BBB, and we offer a money back guarantee on all of our timeshare exit team services.
We don't do timeshare sales, and we do not work for the timeshare or resort industry. We work for you. Our team of dedicated professionals will get you the timeshare cancellation that you need to get out of your timeshare for good.
Our timeshare exit team cost is reasonable, and we may even be able to get you some or all of your money back. Call us today for a complimentary review of your timeshare contract. We are here for you all day, every day.
For A Free Timeshare Exit Team Consultation, 
Conducted By A Timeshare Cancel Center 
Timeshare Advocate


Call 24/7: 

1-866-399-2929

For More Information About Timeshare Cancellation