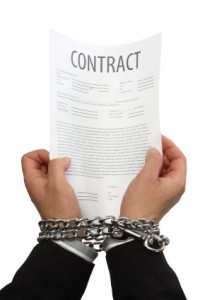 Have you found yourself in the unfortunate position of needing to know how to get rid of a timeshare? Does it seem like you are surrounded by timeshare scams and companies looking to take your money and run? This is the article for you. I will address some of the most common timeshare scams, look into how to avoid them or get out of them, and finally how to get out of a timeshare and get some or all of your money back. Stop being a slave to your timeshare and get your vacation back today! Read on for some tips, tricks, and practical advice.
In recent years, timeshares have been making a comeback. They dipped in popularity during the financial crash and recession but are coming back in a big way. Timeshare sales are up and unfortunately, so are timeshare scams and aggressive sales tactics.
When you are sold a timeshare, the timeshare company doesn't just choose you at random. It was a calculated move on their part based on demographic studies. When you either got the phone call or were approached at the resort, you were asked some questions. They may have seemed harmless at the time, but they were designed to gauge your interest in a timeshare and determine if you were a viable candidate for a timeshare sale.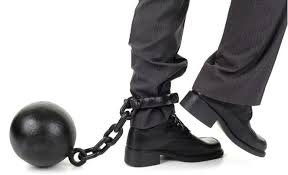 Then they offered you something for free. A gift card, a dinner, a short getaway, a set of golf clubs. The item can vary, but usually, it is something just expensive enough for you to think a presentation is worth your time. You say yes and little did you know that this was the beginning of your quest to figure out how to get rid of a timeshare.
During the presentation, you were presented with aggressive and ethically questionable sales tactics. It was probably much longer than you thought it would be and the salesman may have resorted to intimidation to try to get you to buy a timeshare. He may have made promises that he knew were false like offering to waive maintenance fees or guarantee that would be able to use your timeshare on peak weeks each year. He may have offered you something outrageous for free that he never delivered. Our timeshare exit team has heard it all.
If you do decide to try to figure out how to get rid of a timeshare, it can be a maddening process. You may start out by thinking it is a good idea to try to sell your timeshare. After all, you were told it would gain equity. Alas, this is just another scam by the timeshare company. A timeshare is not an investment, it is a luxury purchase, and it will almost always lose value, sort of like buying a new car.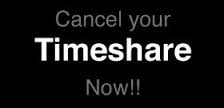 If you try to sell your timeshare, you will quickly learn that you will lose almost all of your money. In fact, you may even still owe the timeshare company money even when you have sold your timeshare. And you have to wait around to find a buyer which can be a long process. It can be difficult even to give a timeshare away, let alone sell it.
Even when you do find a buyer, you will still have to pay realtor fees and closing costs, all of which can add up. If you don't want to lose thousands of dollars, you need to know how to get rid of a timeshare without doing a timeshare resale.
This is where we come in. We are a team of professionals who do timeshare cancellations. We are the timeshare exit team at Timeshare Cancel Center, and we can get you the timeshare cancellation that you need.
We are not employed by the resort or the timeshare industry. We work for our customers and our customers only. Our only goal is to get you the resort authorized cancellation that you need. We work with you and with the timeshare company to get you the best deal possible. In some cases, we have even been able to get all of our customer's money back, including their down payment.
We are here for you when you need us. With a low timeshare exit team cost and a money back satisfaction guarantee, we are the real deal. We are not a scam, and we will not take your money and run.
Call us today to discuss your timeshare cancellation options. We are here for you when you need us. We are standing by to answer your calls all day, every day. Literally. We are here twenty-four hours a day, seven days a week, three hundred and sixty-five days a year.
Stop living with timeshare regret. Call us today to get rid of your timeshare and get your life back!
We Are Open 7 Days A Week – Call Us 24/7 –
1-866-399-2929
.
Visit Our Website For More Information About
For A Free Timeshare Exit Team Consultation, Conducted
By A Timeshare Cancel Center Timeshare Advocate
Call 24/7:
1-866-399-2929
Free 
Timeshare Exit Consultation