If you are in the unfortunate position of wondering how to get rid of a timeshare, you know that doing a timeshare cancellation is anything but easy. The timeshare company wants to make sure that you are stuck with your timeshare so they can keep collecting your payments every month. Real estate agents want to try to convince you to sell you timeshare so they can collect some commission. It can be confusing and overwhelming and impossible to know what the best way to get out of a timeshare really is.
Unfortunately, there is no one size fits all answer to the question how to get rid of a timeshare. Depending on your unique situation, the length of time you have owned the timeshare, the value of your timeshare, and numerous other factors, the best way to get rid of a timeshare will vary. It can be overwhelming but don't despair. Getting rid of a timeshare is possible, and you can even do it without losing a ton of money or sleep.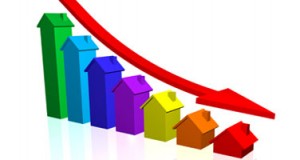 One way to get rid of a timeshare is to sell your timeshare. When you sell a timeshare, you do so in much the same way you would a traditional piece of real estate. In general, you would want to find a real estate agent who specializes in timeshare resales. You would then look at your contract, figure out what you still owe the timeshare company and determine the market value of your timeshare.
Selling a timeshare can be a good option if you have a highly desirable timeshare that is worth more than you paid for it. Usually, exclusive hotels in destinations like Hawaii have high resale values. If you have owned your timeshare for a long time and didn't owe much on it, a timeshare resale might also be a good option.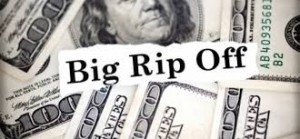 However, there are some cases when a timeshare resale is not the best way to get rid of a timeshare. A timeshare sale sounds easy, but the reality is that a timeshare resale can be difficult. The timeshare retail market is fairly bleak right now so it could take a few months or even a year or more to find a buyer. Then depending on how much you owe on your timeshare, you may still be in debt to the timeshare company even when you have sold your timeshare. Many timeshares lose equity over time and are worth only a fraction of what they are purchased for. In this situation, a timeshare resale does not make financial sense.
So now you are probably wondering, what if I can't sell my timeshare? What are my options for how to get rid of a timeshare?
If you can't sell your timeshare or are in a situation where a timeshare resale doesn't make sense, you do have other options. You might want to look into donating your timeshare. When you donate your timeshare, you gift it to a family member who can take over payments or to a charity, and then you can write off the market value on your taxes.

While it is an option, timeshare donation is usually not a great idea. It can be difficult to find a family member or friend who is able to take over timeshare payments and actually wants your gift. And as for charities, there are a significant number of scams that will cause you to lose money. It is also difficult to find a charity that will accept a timeshare as a donation.
So, what to do? You couldn't sell your timeshare, and now it turns out you can't even give it away. There is a third option that can help you get rid of a timeshare. You need to do a timeshare cancellation. When you cancel a timeshare, you don't have to pay any outstanding balance, and it lets you walk away from the contract. Depending on the specific terms and conditions, you may even be able to get some or all of your money back. That's right, you might be able to get back the money you have already paid the timeshare company. In some cases, our timeshare exit team has even been able to help our customers get their down payment back.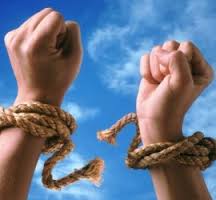 If you need to do a timeshare cancellation, you need our timeshare exit team. With a reasonable timeshare exit team cost and a money back, satisfaction guarantee, you have nothing to lose but your timeshare. We are on your side, and we are here for you when you need us.
Call us today to learn more about how we can help you figure out how to cancel a timeshare and get rid of a timeshare, for good. We are standing by twenty-four hours a day, seven days a week, three hundred and sixty-five days a year.
For More Information About Timeshare Cancellation
Talk With Our Timeshare Exit Team Or Logon To Our Website:
For A Free Timeshare Exit Team Consultation,
Conducted By A Timeshare Cancel Center
Timeshare Advocate 

Call 24/7:

 

1-866-399-2929