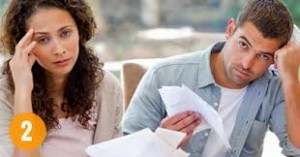 If you own a timeshare that you no longer want, for any reason, you need to know how to get rid of a timeshare. While you do have options like selling or gifting, the best way to get rid of a timeshare is with a timeshare cancellation. This lets you kick your timeshare to the curb and never look back.
You have always prided yourself on being a smart, responsible consumer. You research every purchase. In fact, you nearly drove your wife crazy by reading her TV reviews for weeks the last time you needed a new flat screen. You never saw this coming because it is so unlike you, but, you bought a timeshare.
You probably didn't know at the time, but the timeshare industry is very calculating in their sales tactics. They find consumers when they are most likely to make an impulse purchase, on vacation. Going into your vacation, you were probably tired, stressed, worn out. Once you got there, you were so relieved to be able to relax and let your guard down. That is when they pounce.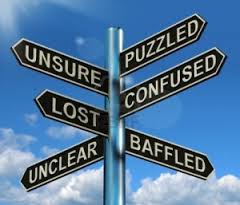 It starts as a friendly conversation with the salesman feeling you out, assessing how likely you are to purchase a timeshare. Then they offered you something for free. Maybe it was a dinner, tickets to a show, or even a two-night getaway somewhere close by. Never being one to pass up something for free, you said yes. After all, your only obligation was to sit through a vacation club presentation.
During the presentation, you were seduced by the promise of a life of luxury. You bought a timeshare. You thought you would use it frequently. You imagined how much it would enhance your lifestyle. But, here you are, a few months or even years later stuck. Wondering how to get rid of a timeshare because you've realized that it was a terrible purchase.
You wanted to give your timeshare a chance. You wanted it to be everything you were promised. It just wasn't. Between extra fees and inflexible booking schedules, you have actually gone on fewer vacations since you bought your timeshare. Instead of basking in the sun, you are research timeshare exit team cost because you need to ditch your timeshare.
You may decide that the best choice is to call your timeshare company. You may try to tell them a sob story, or you may call them with anger and demand that you get out of your timeshare. Either tactic is unlikely to be effective. The timeshare company doesn't want you to know how to get rid of a timeshare, and they won't be forthcoming with timeshare cancellation information.
At this point, you may decide to look into selling your timeshare. You quickly learn that this is a terrible idea. With a plethora of timeshare resale scams, it is hard to find a legitimate way to sell a timeshare. And once you do you will discover that timeshares are usually only worth a fraction of what you paid for them. So you will end up losing a ton of money and might even still owe the timeshare company money on the balance of your timeshare contract. So you can get rid of your timeshare, but it comes at huge financial loss.
If you don't want to lose money, there is another way to get rid of your timeshare. A way that the timeshare company doesn't want you to know about. You can get a timeshare cancellation. This means that you walk away from your timeshare, free and clear. The timeshare company may have told you this was impossible. It is not.
When you cancel a timeshare, you void the contract, and you can walk away, free and clear. You don't owe the timeshare company any extra money, and your credit remains intact. You can get your timeshare to the curb and never look back.
If you need to know how to get rid of a timeshare, timeshare cancellation is the best way for many people. Call us today for a free timeshare exit team review of your contract. We are so confident that we will be able to get rid of your timeshare, that we offer a money back satisfaction guarantee.
Our timeshare exit team is here for you, all day every day. So call us now. You don't have anything to lose, except your timeshare.
For More Information About Timeshare Cancellation
Talk With Our Timeshare Exit Team Or Logon To Our Website:
For A Free Timeshare Exit Team Consultation,
Conducted By A Timeshare Cancel Center
Timeshare Advocate 

Call 24/7:

 

1-866-399-2929
  

Timeshare Cancel Center LLC
Attn: Timeshare Exit Team
5036 Dr. Phillips Blvd. #221

Orlando, Florida 32819-3310 USA
Timeshare Exit Team: What The Heck Is It And How Can It Help Me?