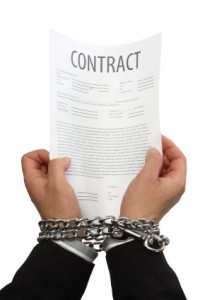 Do you find that the question of how to get rid of a timeshare has consumed your life? Are you losing sleep because you can't figure out the best way out of your timeshare? If so, you have come to the right place. Read on to learn more about your timeshare exit options and figure out the best way for you to be rid of your timeshare, once and for all.
When you buy a timeshare, you are buying into an idea, a lifestyle, a fantasy. This fantasy very rarely becomes a reality. More often than not, timeshare owners are dissatisfied with their purchase and left wondering how to get rid of a timeshare.
If you are in this position, rest assured you are not alone. The number of timeshare scams out there is alarming, and many people fall for one without realizing it. And then they need to know how to get out, but the options for unloading a timeshare can seem overwhelming.
Let's look at how you can get rid of a timeshare and examine the pros and cons of each. This will allow you to evaluate your options and choose the best one for you.
One way to get rid of a timeshare is by doing a timeshare resale. This is pretty much exactly what it sounds like. You list your timeshare with a real estate agent, and you sell it. You pay commissions to realtors, and there are closing costs.
If you own a timeshare that has increased in value, this can be a good option because you might make a little bit of money. However, for most people, this is not the case, and often a timeshare resale ends in a huge loss.
Most new timeshares sell for around $30,000 while the average timeshare resale is about $8,000. That is not the kind of math we like to see, but it is the reality of selling a timeshare. In addition, it can take time to sell because finding the right buyer can be tricky.
During this time you continue to make payments and end up being more and more in the negative on your timeshare. As you can see, this is often not the best option for getting out of a timeshare.
A second answer to how to get rid of a timeshare is by donating it to a charity. If you need a tax write off, this can be a good option. Just be careful and make sure you are donating to a legitimate charity that will actually qualify for a write-off.
In many cases, people use a timeshare attorney to help them with the donation process which is an additional cost.
A third and arguably better way to get rid of a timeshare is through the process of timeshare cancellation. When you cancel a timeshare, it makes it like it never even happened.
When you choose this as the answer to how to get rid of a timeshare, I highly recommend you call a skilled timeshare exit team. They make the process much easier and smoother. And in some cases, they may be able to help you get a refund from the timeshare company.
You read that right, you might be entitled to a refund from the timeshare company.
So when you need to know how
For A Free Timeshare Exit Team Consultation, 
Conducted By A Timeshare Cancel Center 
Timeshare Advocate


Call 24/7: 

1-866-399-2929

For More Information About Timeshare Cancellation
to get rid of a timeshare, call the experts and let them do the hard work for you. We are here for you when you need us, and we are on your side.