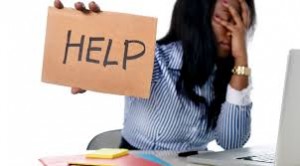 Do you own a timeshare that you don't want or can't use? Are you tired of making high payments and paying huge interest payments every month? Do you need to know how to get rid of a timeshare but you aren't even sure where to start? If so, you have come to the right place. It is possible to get rid of a timeshare, but you have to know where to start and have the right help on your side. Read on for some tips, tricks, and advice that the timeshare industry doesn't want you to know.
Buying a timeshare is easy, usually way too easy. One moment you are relaxing on vacation, the next you are in a presentation in exchange for a free dinner. During the presentation, the timeshare company pulls out all the stops and sells you a dream, a fantasy. Between complimentary cocktails, free appetizers, and many other amazing incentives, you get swept up in the moment. You sign on the dotted line, and you become the proud owner of a new timeshare.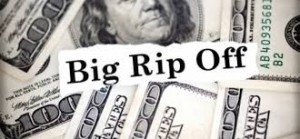 At first, you may have loved your timeshare. There are some situations where a timeshare can be useful. Last minute trips to see family in the Midwest or a family emergency in Texas, your timeshare can pay for your room, so you don't have to worry about it. You may have even gone on some decent vacations using your timeshare if you planned ahead and made reservations far in advance.
However, once the luster wears off, you may realize that your timeshare is costing you far more money that it is saving you. Sure you can use it every now and then, but most of the trips you take with it aren't vacation, they're trips. So you are still spending money on an annual vacation along with paying for your timeshare. Or, maybe you had a change in circumstances like retiring or a new baby that make money tight and going on vacation difficult. You are tired of paying for something you don't use and you need to know how to get rid of a timeshare.
Whatever your reason for needing to get out of your timeshare, you shouldn't have to keep paying for something that you are not using. If your budget is stretched thin each month because of your timeshare, you need to get out of it. If you end up skipping your vacations because you can't afford to make your timeshare payments and go on an extra trip.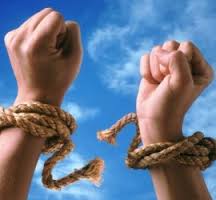 This can be extremely detrimental to your mental and physical health. Vacation is a time to relax and recharge. Without this time you can have an increase in cortisol, the stress hormone. This can lead to restlessness, trouble sleeping, obesity, and depression. You may also experience high blood pressure and other heart-related diseases. Clearly, you need to figure out how to get rid of a timeshare for your mental and physical health.
You may start by calling the timeshare company to figure out a way to get out of your timeshare. While this may sound logical, it is not the way to get rid of a timeshare. The timeshare company wants you to keep your timeshare. They want to keep collecting your payments every month. They especially want to make sure that you are paying interest for the foreseeable future.
Don't call the timeshare company. This is almost always a mistake. If you try to get rid of a timeshare on your own, you can get it so mixed up that even the experts on our timeshare exit team can't get a timeshare cancellation. Instead of trying to do it alone, you need expert help on your side, fighting to get you the timeshare cancellation that you need.
Instead of calling the timeshare company, call us at Timeshare Cancel Center. We have an award winning timeshare exit team that specializes in timeshare cancellation. We aren't a timeshare resale scam, and we do not work for the timeshare industry. We work for you. Our only goal is to help you get rid of your timeshare and get as much of your money back as possible.
When you call us, we will give you a clear, concise outline of our timeshare exit team cost and go over the timeshare cancellation process with you. We don't want there to be any surprises or unclear expectations. We then go to work getting you a timeshare cancellation that you need. We work for you, and we try to get your money back. In some cases, we have even been able to get down payments refunded.
So, what are you waiting for? Call us today to get out of your timeshare and get your life back!
For A Free Timeshare Exit Team Consultation, 
Conducted By A Timeshare Cancel Center 
Timeshare Advocate
Call 24/7: 
1-866-399-2929

For More Information About Timeshare Cancellation