Have you been losing sleep at night wondering how to get rid of a timeshare? Are you sick and tired of making timeshare payments and getting nothing in return? Are you tired of sky-high interest rates and maintenance fees that increase every year? Do you feel like you have been lied to by your timeshare company and are sick of spending your hard earned money on a scam? If you answer to any of these questions was yes, then you need to get rid of your timeshare and get your life back. Read on to learn everything you need to know about timeshare cancellation so you can get out of your timeshare and back to your life.
Buying a timeshare is not a difficult process, in fact, some would even claim that it is quite easy, especially when you consider how much it costs and how little time the purchase takes. If you bought a timeshare, the chances are that you may not even remember exactly how it happened. This is because most timeshares are impulse purchases not well-thought out acquisitions. The chances are that you bought your timeshare in a moment of vacation bliss and were not necessarily in the best frame of mind to make a major financial decision.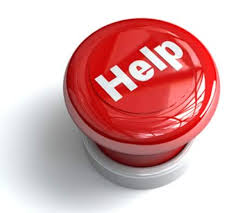 This is something that the timeshare companies count on. They know that leading up to vacation most people are stressed from work and last minute packing, in addition, most people don't get a lot of sleep either before and sometimes even during their vacation. The combination of tired and stressed has been proven by numerous research studies to lead to more impulsive decision-making. This is what the timeshare company is counting on. People who would normally do far more research or steer clear of a timeshare entirely find themselves agreeing to a timeshare presentation and ultimately signing on the dotted line.
At first, you may have decided that you wanted to give your timeshare a chance. Even though you knew deep down it was a mistake, you wanted to be proven wrong. You wanted it to give you the lifestyle they assured you it would. So you didn't cancel during rescission period. In fact, you may have only realized months or years later that you need to know how to get rid of a timeshare.
So you decide to start with the place that seems the most logical. You decide to call the timeshare company to find out if they can help you. While this may seem like a good idea, it is mostly certain not how to get rid of a timeshare. The timeshare company has a vested interest in keeping you in your timeshare, regardless of what is best for you, your family, or your wallet. They want to continue making money off your misery month after month.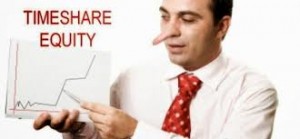 When you call, they will put you on hold for upwards of an hour, transferring you to multiple different departments before they finally tell you that you are out of luck. There is not way out of your timeshare unless you decide to sell it. And a quick search of how to sell a timeshare will prove to you that you are upside down in it. Despite what you were told during your timeshare presentation you timeshare did not gain equity and is currently worth far less than you owe on it. You may consider a short sale or foreclosure, but you know that these options would have a negative impact on your credits score so you end up deciding they don't represent the answer to how to get rid of a timeshare.
So you resign yourself to owning your timeshare, begrudgingly making payments until it is paid off. I am here to tell you that there is another way. You don't have to keep your timeshare, it is possible to do a timeshare cancellation. Even if you are outside of your rescission period, you can get the timeshare cancellation that you need.
But you can't do it on your own. You need our timeshare exit team to help guide you. We are a team of experts, and we know how to get a timeshare cancellation. We will work for you, advocating on your behalf to get rid of your timeshare.
When you call, you can expect us to review your timeshare contract and give you an idea of our timeshare exit team cost. Our goal is to help you, and we want to be as honest and transparent as possible. You won't have any hidden costs, and nothing will sneak up on you. We keep you informed every step of the way.
Once we take over your timeshare cancellation, we deal with the timeshare company so that you don't have to. Our only goal is to get you the timeshare cancellation that you need. And we will not rest until we do. Call us today to discuss how to get rid of a timeshare and get your life back!
For A Free Timeshare Exit Team Consultation, 
Conducted By A Timeshare Cancel Center 
Timeshare Advocate


Call 24/7: 

1-866-399-2929

For More Information About Timeshare Cancellation