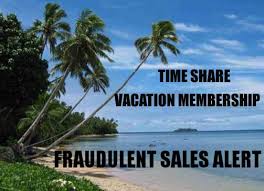 Being stuck in a timeshare can be a nightmare. You may lay awake at night wondering how you got into this mess and how to get rid of a timeshare. If this sounds like your reality, know that you are not alone and your situation is not hopeless. Read on to find out your options to get out of timeshare scams.
You did it. Something you thought you would never do. You purchased a timeshare. And now you regret it. You got caught up at the moment and were enticed by the free incentives they offered. You waited too long and your right of rescission period ended. You are stuck. You have tried everything to figure out how to get rid of a timeshare, and you keep coming up blank.
The situation may seem hopeless. However, it is not. Even if you have fallen victim to one of the numerous timeshare scams out there, there is a way to figure out how to get rid of a timeshare.
One way you can get out of your timeshare is by selling it. During the timeshare presentation, you were probably told that your timeshare would gain in value while you owned it. That may have actually been one of the selling points when you purchased your timeshare.
This is one of the most common timeshare scams. Timeshares very, very rarely gain equity. Usually, when you try to sell your timeshare, you end up selling it for less than you purchased it for, meaning that you will still owe the timeshare company money even when you no longer own your timeshare. This method can have a very high cost to get rid of a timeshare. Our timeshare exit team cost is usually much lower. Also, it can take a very long time to find a buyer in the market for a used timeshare. There are so many incentives to purchase new timeshares that purchasing a pre-owned timeshare is not a very desirable option.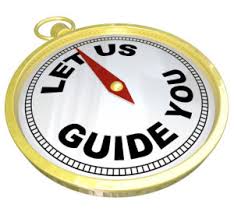 Also, there are several timeshare resale scams that are designed to take advantage of you. In some cases, they may completely pull the wool over your eyes, and you may lose a significant amount of money. In this situation, the timeshare exit team cost definitely outweighs the benefit.
Another way to get rid of a timeshare is to gift it to a friend or family member. This has very little risk of accruing extra cost but, it is difficult to find someone who wants your gift. To gift your timeshare to someone, they must be able to take over all of your financial commitments and actually want to own a timeshare. And well, you know what a burden a timeshare can be so it may be difficult to find someone who wants you to gift them your timeshare.
A third answer to the question fo how to get rid of a timeshare is to do a timeshare cancellation. I know what you're thinking, a timeshare cancellation is absolutely impossible. That is what the timeshare company. But wait, didn't they also tell you that you would be sitting on a gold mine by now? And that everyone would want a timeshare? Except no one wants a used timeshare.
So, a timeshare cancellation is not impossible, not by a long shot. However, you should not try to get a timeshare cancellation on your own. Our timeshare exit team specializes in timeshare cancellations.
We do however recommend that you do not try to cancel your timeshare on your own. Our timeshare exit team has seen some timeshare cancellations so mixed up that even we couldn't get a timeshare cancellation. Instead, call us to help you today.
We are so sure that we can help you get rid of your timeshare that we offer money back guarantee on all of our timeshare exit team services. We can help you today. Call us anytime. We are here for you when you need us.
To Receive More Information About
Executing A Timeshare Exit, Visit Our Website:
For A Free Timeshare Exit Team Consultation, Conducted By A Timeshare Cancel Center Timeshare Advocate Call 24/7: 1-866-399-2929
For A Free 
Timeshare Exit Consultation
Call 24/7:
1-866-399-2929 
Timeshare purchases are usually one that ends up being on your list of regrets. It can leave you wondering what the timeshare exit team cost will be and if you will even be able to do a cancellation.
Timeshare Cancel Center LLC
Attn: Timeshare Exit Dept.
5036 Dr. Phillips Blvd. #221

Orlando, Florida 32819-3310 USA