Buying a timeshare is often an impulse decision. You probably got a call from a fancy resort who gave you a free night stay and pulled out all the stops. During your stay, you were probably inundated with special offers and extra upgrades. However, even though buying a timeshare may seem like a great idea, this can often lead you to wonder how to get rid of a timeshare and leave you looking for ways to do a timeshare cancellation.
In order to understand why you may be looking for a timeshare exit team, it is important to understand the methods the timeshare industry employs to hook you and reel you in. The timeshare industry utilizes the absolute best sales people that exist. You will be wooed by the best of the best. Free vacations, spa treatments, free rounds of golf, and even champagne will be offered to you in exchange for attending a short presentation.
During the timeshare presentation, they will sell you a lifestyle built on luxury and an ideal lifestyle filled with fun and free of worries. You will be offered additional incentives and most likely an even longer vacation or two. At the presentation there will be an impressive spread of food and promises. The sky will be the limit. You may decide to buy a timeshare without considering the timeshare exit cost.
This can be a huge mistake for many people. Once the luster wears off you may end up realizing that you don't want your timeshare. That it costs you more than it is worth and actually makes your life worse. For example, you may find that your work schedule has changed and you are no longer able to use your timeshare. Or, perhaps you had children and the idea of going on vacation sounds more like torture. Or, maybe you retired and want to travel to locations more exotic and for longer periods of time. The amount you pay for your timeshare might make it impossible to go on other vacations.
Ultimately, owning a timeshare may make you feel trapped rather than liberated. It may mean that you vacation less, rather than more. This can leave you feeling frustrated and quite frankly, hopeless. It can lead you to wonder how to get rid of a timeshare.
A quick search of timeshare cancellation will probably lead you to have your head spinning. There is so much conflicting information out there about how to get out of a timeshare. If you call the timeshare company, they will tell you it is impossible. Expensive timeshare attorneys will tell you the only way to get rid of a timeshare is by paying their crazy high fees. Timeshare real estate agents will encourage you to try to sell your timeshare.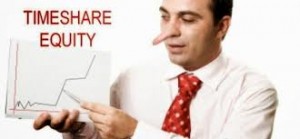 While these are all valid options to get rid of a timeshare, but they are not great. Going through the timeshare company can be disheartening and cause you to ruin your credit. Timeshare attorneys often charge more than is necessary and have less than stellar results. Selling a timeshare can cause you to lose money. Despite the promises made during your timeshare presentation, most timeshares do not actually increase in value while you own them. This means that you will end up losing money just to get rid of your timeshare.
The best answer to the question of how to get rid of a timeshare is through timeshare cancellation. While your timeshare company will tell you this is impossible, our timeshare exit team knows that it is not. We specialize in canceling timeshares.
Our timeshare exit team will write a resort authorize cancellation letter that is guaranteed to get your out of your timeshare. While you may think that you can cancel your timeshare on your own, we urge you not to do so. We have seen some timeshare cancellation attempts so mixed and muddled up that they have become impossible to cancel.
Instead of trying to do it yourself, let our timeshare exit experts help you. We can get you out of your timeshare. In fact, we are so confident that we can cancel your timeshare that we offer a money back guarantee on our timeshare cancellation services.
We are here for your all day every day. Pick up the phone and give us a call.
To Receive More Information About
Executing A Timeshare Exit, Visit Our Website:
For A Free Timeshare Exit Team Consultation, Conducted By A Timeshare Cancel Center Timeshare Advocate Call 24/7: 1-866-399-2929
For A Free 
Timeshare Exit Consultation
Call 24/7:
1-866-399-2929 
For A Free 
Timeshare Exit Consultation
Call 24/7:
1-866-399-2929