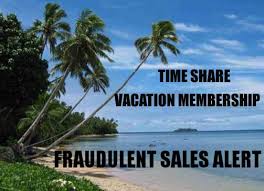 If you have been the victim of a timeshare scam, you are probably wondering how to get rid of a timeshare so that you can be rid of your rotten timeshare for good. When it comes to getting out of a timeshare, you have a few different options including sale, gifting, and cancellation. Read on to learn more about these options to decide the best way to get rid of your timeshare, once and for all.
When you buy a timeshare, you need to be aware that there are a multitude of timeshare scams out there. Everything from pushy presentations, to dilapidated properties, to inflexible points systems can ruin a timeshare, making it virtually unusable. Unfortunately, even if you have been the victim of a scam, the timeshare company won't just give you your money back. Their goal is to keep you in your timeshare, regardless of whether it is good for you family or not.
You may be frustrated and feel that your vacation has been virtually ruined by your no-good, rotten timeshare. Please know that you are not alone in this situation. Many of our customers spend weeks, months, and sometimes even years wondering how to get rid of a timeshare so that they can reclaim their vacation.
If you need to know how to get rid of a timeshare, you have a couple options. The most well-known option is through a timeshare sale. For many people, this is not an ideal solution. When you sell a timeshare you usually have to hire a real estate agent, which means your profits are diminished by paying his commission. Also, if your timeshare is a scam, there probably won't be many people who want to buy it.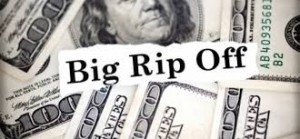 Additionally, when you sell a timeshare, you may still have a loss, meaning that you might still owe the timeshare company money, even if someone buys your timeshare and takes over your monthly payments. If you are wondering how to get rid of a timeshare, you can see that selling your timeshare can sometimes be a less-than-ideal solution.
A second way to get rid of your timeshare is to give it as a gift. Basically you would find a friend or family member who wanted to take over payments and gift it to them. This is a great option if you know someone who wants a timeshare. However, most people don't want or can't afford a timeshare so this is not generally a realistic way to get out of a timeshare for most people.
The third, and arguably simplest and best way to get rid of a timeshare is by doing a timeshare cancellation. If you want to cancel your timeshare, you can get out of your payments and stop wasting money every month on a timeshare that you don't use. You also can have a clear conscience, knowing that you didn't pass on your no-good timeshare to anyone else.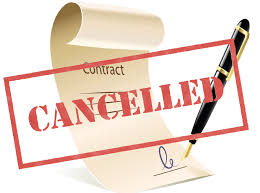 If you want to do a timeshare cancellation, you need professionals on your side. The timeshare company will have their entire legal department trying to keep you in your timeshare. You need our timeshare exit team on your side.
Here at Timeshare Cancel Center, our timeshare exit team specializes in timeshare cancellation. We don't do sales and we are not timeshare attorneys. We keep our prices reasonable and our number one goal is to have happy and timeshare-free customers.
We stand behind our services, so much so that we offer a money-back satisfaction guarantee. If we can't help you get rid of your timeshare, you get your money back.
We know that vacation is important and the last thing we want is for you to be stressing over how to get rid of a timeshare. Once you call us, we handle the whole process so that you don't have to deal with the timeshare company again.
We are open twenty-four hours a day, seven days a week, three hundred and sixty-five days a year. Call us today to learn more about how to get rid of a timeshare and get your vacation, and money back!
For More Information About Timeshare Cancellation
Talk With Our Timeshare Exit Team Or Logon To Our Website:
For A Free Timeshare Exit Team Consultation,
Conducted By A Timeshare Cancel Center
Timeshare Advocate

Call 24/7:

1-855-600-9053