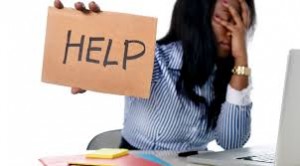 Owning a timeshare can lead to you dreading your family vacations and wondering how to get rid of a timeshare. At Timeshare Cancel Center we believe that you should be up at night dreaming of your vacation, not dreading it.
If you own a timeshare, you may be completely happy with it. In fact, many timeshare customers are perfectly satisfied with their timeshares. I chatted with a couple at a family party just the other day who is thrilled with their timeshare. The wife's exact words were "I always get calls about selling my timeshare. Why would I want to sell it? I love it!"
As I talked with them more, they told me about all the vacations they had taken with their timeshare. Some of the highlights included Toledo Ohio and Palm Springs. I asked if they had ever tried to use their flex spending options like spending points in advance or saving them to go on longer or more luxurious vacations. They had not because it had "just never worked out." But they were happy so that is all that matters.
While people like the couple I chatted with last weekend love their timeshare, this is often not the case. For them, not being able to go to their first choice of a vacation destination wasn't a big deal and they were completely satisfied going to Toledo instead of Hilton Head Beach.
If this isn't your idea of how you want to spend your vacation, always settling for Toledo, then you may find yourself wondering how to get rid of a timeshare. However, you may find that while it is an easy process to buy a timeshare, getting out of a timeshare can be difficult. In fact, it may even seem completely impossible.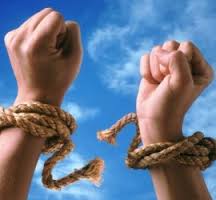 When you buy a timeshare, you are buying into an idea, a lifestyle. It is very rarely what you were promised during the presentation. This may leave you feeling frustrated or even betrayed. You may desperately want to know how to get rid of a timeshare so that you can stop settling for a second rate vacation.
When our timeshare exit team talks with clients, one of the biggest mistake we hear of people making is trying to get rid of their timeshare on their own. Some people try to call the resort and tell them a sob story about why they need to cancel their timeshare. This is not how you do a timeshare cancellation
.
We have had some cases that have been so convoluted by do-it-yourself attempts that even we could not help them figure out how to get rid of a timeshare.
Getting a timeshare cancellation is a very specific process. If you google it, you may find some examples of people who were able to do it on their own by writing a letter. However, each cancellation letter must have very specific parts and precise language. If not, it will not help you get rid of your timeshare.
Instead of trying to cancel your timeshare on your own, I would suggest that you call our timeshare exit team. We have industry experts that know how to cancel a timeshare. We have proven results and many, many satisfied customers.
We are not timeshare attorneys and don't do any timeshare sales. All we do timeshare cancellation. We stand behind our services. In fact, we are so confident that we will be able to help you ditch your timeshare, that we offer a satisfaction guarantee on all of our timeshare cancellations.
We are here for you all day every day. And when we say something, we mean it. We are open twenty-four hours a day, seven days a week, three hundred and sixty-five days a year.
If you are tired of paying for a timeshare that doesn't let you go on the vacation you want. Call our timeshare cancellation experts today! We know timeshare cancellation and are here to help you!
For A Free Timeshare Exit Team Consultation, 
Conducted By A Timeshare Cancel Center 
Timeshare Advocate
Call 24/7: 
1-855-600-9053

For More Information About Timeshare Cancellation