Going on vacation is supposed to be relaxing. But if you spend your time wondering how to get rid of a timeshare, you will be anything but relaxed. Instead of wasting your vacation time and laying awake at night worrying about your timeshare, learn the secrets that the timeshare industry does not want you to know. Then you can kick your timeshare to the curb and get your vacation back!
Vacation is an important part of life, and it should be an enjoyable experience. It is your time to relax, unwind, and reconnect with your family. Vacation is a crucial way to destress. Research shows that many Americans don't take all the vacation time that they are entitled to, and this can have a major impact on your physical and mental health. Lack of vacation can increase stress which leads to poor sleep quality, obesity, and even cardiac issues. Vacation is important.
Whether your ideal vacation is a trip to a ski lodge, camping, and fishing, relaxing on a beach, or exploring a new country, you should have the vacation you want. You should not spend your hard earned vacation time worrying about how to get rid of a timeshare or in some lengthy presentation that is ultimately a timeshare scam.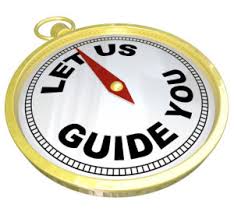 Knowing how to recognize a timeshare scam is the easiest way to make sure you never have to worry about how to get rid of a timeshare. Most people end up buying timeshares while they are on vacation, which is a calculated move by the timeshare industry. On vacation, you are thinking about how relaxed you are, and how you should do this more often. You are also looking for ways to save money, so a free dinner or attraction sounds like a great idea.
The only catch is that you have to attend a short presentation. No big deal you think. Before you know it, you end up buying a timeshare. Obviously, the easiest way out of this predicament would have been to say no the "free" dinner. But you can't go back in time so now you're stuck with a timeshare, right? Wrong. You can get rid of a timeshare and stop stressing about making your monthly payments.
The most cost effective way to get rid of your timeshare is to do a timeshare cancellation. You may think this is impossible. After all, you are outside your rescission period. When you called the resort, they told you to call the timeshare company. When you did that, they told you that you were out of luck.
Of course, that is what they tell you. The timeshare industry doesn't want you to be able to figure out how to get rid of a timeshare easily. While it is true that timeshare cancellation can be difficult, it is absolutely not impossible.
Here at Timeshare Cancel Center, we have a dedicated timeshare exit team that specializes in timeshare cancellations. We start being doing a complimentary review of your timeshare contract. We then strategically plan how we will execute your timeshare cancellation.
No two timeshares are exactly the same, and neither are any two timeshare cancellations. We tailor our approach to fit your needs. We will write a resort authorized cancellation letter that is guaranteed to help you get rid of your timeshare.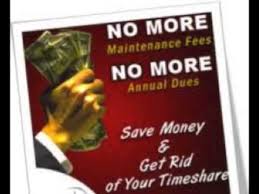 At this point, you are probably wondering, "ok, but how high is your timeshare exit team cost?" You're probably thinking that it must be astronomical. However, our timeshare exit team is affordable, especially when you compare it to the high costs of continuing to make your timeshare payments or hiring a timeshare attorney. We even offer a money back, satisfaction guarantee. If we can't cancel your timeshare, you don't pay us.
With a reasonable timeshare exit cost and a money back guarantee, the timeshare exit team at Timeshare Cancel Center is definitely something the timeshare industry doesn't want you to know about. We are here for you, and we are on your side.
We are not a timeshare resale scam, and we don't work for the timeshare industry. We are on your side. We only work for our customers. We are on your side. We are here for you all day, every day. Literally. We are standing by twenty-four hours a day, seven days a week, three hundred sixty-five days a year. Call us today to get rid of your timeshare.
We Are Open 7 Days A Week – Call Us 24/7 –
1-866-399-2929
.
Visit Our Website For More Information About
For A Free Timeshare Exit Team Consultation, Conducted
By A Timeshare Cancel Center Timeshare Advocate
Call 24/7:
1-866-399-2929
Free 
Timeshare Exit Consultation