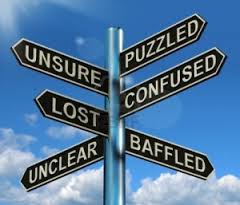 Do you own a timeshare that you have found is a less than stellar purchase? Do you need to know how to get rid of a timeshare without losing a ton of money? Then you have come to the right place. Read on for the secrets on timeshare cancellation from the experts. You will learn everything the resorts don't want you to know and figure out the best way to get rid of a no-good, rotten timeshare contract.
Vacations should be relaxing. Family vacations are an important time to reconnect, slow down, and have fun. They are not the time that you should be worrying about a timeshare. However, for too many Americans, a timeshare gets in the way of their vacation experience.
Some people end up going on vacation at a time of year that really doesn't work for them. Perhaps the only time you could get a reservation with your timeshare was during your busy season at work. While the timing really doesn't work for you, you don't want to waste a vacation you have already paid for, so you go anyway. You send half the trip working remotely and the other half wondering how to get rid of a timeshare.
Other timeshare owners end up going on vacation somewhere that really doesn't interest them. Maybe you love to ski but end up going to Vail, Colorado during the summer. Perhaps you are more of a beach person but end up only being able to go to the Bahamas in the winter when it is most certainly not beach weather. Premium fees and points surcharges make it impossible for you to go where you want when you want. You begrudgingly go because who wants to waste a vacation you already paid for, but the whole time you are thinking about how to get rid of a timeshare.
Or maybe you are one of the very unlucky timeshare owners who can't go on vacation at all. Perhaps you were the victim of a timeshare scam, or maybe your timeshare has gotten too expensive over the years. Sure you have the resort paid for with your timeshare payments, but that does not include travel or food, which can really add up. Since you are locked into paying your timeshare, you can't shop around for a better hotel deal and end up skipping your vacation altogether.
This can be very bad for your health. Vacation is a time to destress. If you don't destress you will have negative health impacts created by stress. Things like weight gain, trouble sleeping, even depression can be caused by stress. Don't let your timeshare ruin your health. You need to know how to get rid of a timeshare, and you need to know it now.
If you are in this position, our timeshare exit team wants you to know that you are not alone and there is hope. We specialize in helping our customers get rid of their unwanted timeshares while minimizing their monetary loss. We know that your vacation fantasy has turned into a financial nightmare. We don't want to add to your stress.
We are here for you, and we can help you today. Our only obligation is to our customers, and we will work for you. We don't go play golf with the timeshare company CEO on Sundays, and we are not in their pocket. Our only goal is to help you get rid of your timeshare and get back as much of your money as possible. In some cases, we have even been able to help our customers recover some of the money they had already paid the timeshare company.
So, what should you expect when you call us to do a timeshare cancellation? Well, first we will review your timeshare contract to figure out the specific language and terms of your timeshare. Then we will outline our timeshare exit team cost, so you have an idea of what you will be charged and what you will get for your money.
Then we take over from there. We deal with the timeshare company so that you don't have to. No more wasted time dealing with them on the phone or sending them letters that they don't respond to we take it from here. We handle the timeshare company and get you the resort authorized timeshare cancellation that you need.
You are probably wondering, "well, what if they can't?" With our money back satisfaction guarantee, if we can't get rid of your timeshare, we don't get paid. It is that simple. Call us today to discuss your timeshare cancellation options and get rid of your timeshare.
We are here for you when you needs us.
For A Free Timeshare Exit Team Consultation, 
Conducted By A Timeshare Cancel Center 
Timeshare Advocate


Call 24/7: 

1-855-600-9053

For More Information About Timeshare Cancellation