If you own a timeshare that you no longer use or can no longer afford, you might find yourself wondering how to get out of a timeshare. There are a few different options for unloading and unwanted timeshare including selling, donating, and timeshare cancellation.
Buying a timeshare is easy. So easy in fact, that you may hardly know what you're doing until it is done. You buy a timeshare during a vacation. Whether it is a short getaway or from a resort you love. You are relaxed and open to the idea of spending a week at the same resort every year.
You think that it would be wonderful to keep the vacation going indefinitely, so you sign on the dotted line and buy your own little piece of paradise. Or so you think. While some customers are perfectly satisfied with their timeshares, many end up regretting their purchase. Rather than enjoying their vacation planning, they spend their nights awake, wondering how to get out of a timeshare.
If you have decided that it is time to figure out how to get out of a timeshare, you have options. The most common way to get rid of a timeshare is by selling it. If you choose to sell your timeshare, you do so in almost the same way you would sell a piece of physical real estate. You hire a real estate agent who specializes in timeshares, list it, and sell it. After the sale, you pay a percentage to your agent.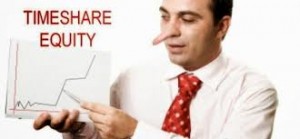 If you own a highly desirable timeshare location or a limited one, timeshare sales can be a fantastic option. However, for most timeshare customers, a timeshare sale almost always equates to a significant amount of lost money. Despite what you were told during your timeshare presentation, most timeshares do not gain equity. After you sell at a loss and pay your agent, you will most likely be out a significant amount of money.
Since new timeshares are so readily available, there are very few people in the market for a used timeshare. Most private sales simply cannot compete with the incentives offered by timeshare companies. I mean, can you offer a free vacation just for looking at your timeshare? Probably not. So in addition to losing money, it can also take a while to find a buyer for your timeshare, meaning you own it for longer.
A second answer to the question of how to get out of a timeshare is to donate or gift it. You can give it as a gift to a friend or family member. If you have someone in your life with the means to pay for the monthly fees and who would enjoy a timeshare, this may be a good option. However, keep in mind that whoever takes over your timeshare also has to take over payments. And you won't get any of the money you have already paid back.
Selling and donating a timeshare can both be problematic. But, don't worry, there is a third option, one our timeshare exit team knows all about. It is possible to do a timeshare cancellation. By cancelling your timeshare, you can stop making payments almost immediately, keeping more of your money in your pocket.
If you want to do a timeshare cancellation, I strongly urge you not to try it on your own. Our timeshare exit team has seen do-it-yourself timeshare cancellations that have been so mixed up, the timeshare ends up impossible to cancel, even with expert intervention. Instead, you are better off calling us and letting us do all the work for you.
When you call our timeshare exit team to cancel your timeshare, you are getting a team of timeshare cancellation experts. We are not timeshare attorneys so we don't have exorbitant fees. In fact, we even offer a money back guarantee, meaning that if we can't cancel your timeshare, we refund your money.
All we do is timeshare cancellation, and we are dedicated to our customers. We are open twenty-four hours a day, seven days a week, three hundred sixty-five days a year. Call our timeshare cancellation experts today and kick your timeshare to the curb!
For A Free Timeshare Exit Team Consultation, 
Conducted By A Timeshare Cancel Center 
Timeshare Advocate


Call 24/7: 

1-855-600-9053

For More Information About Timeshare Cancellation