Buying a timeshare is easy, getting rid of one can be extremely difficult. If you own a timeshare you don't want, you need to get out of it. Do you need to know how to get rid of a timeshare? Read on for a step by step guide from the experts.
You did it, you bought a timeshare. You never thought you would be in this position. You are usually a frugal, pragmatic consumer. Maybe they offered you an introductory special that was too good to resist, maybe you thought you would use your timeshare annually but have barely touched it since you bought it. Maybe you just let yourself get carried away. Whatever the reason, you never imagined you would be in this position. Yet here you are, stuck with a timeshare you don't want and wondering how to get rid of a timeshare.
If you need to know how to get rid of a timeshare, you will hear a lot of conflicting information. There are several ways to get rid of a timeshare and depending on your specific contract, and terms of your timeshare. The first step for many people is to call the timeshare company. Some timeshare companies may offer buy-back programs, but usually, you will end up losing money. If your company does not offer a buyback, they will probably direct you to a timeshare resale company.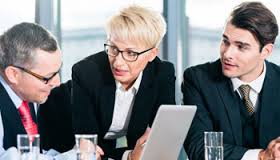 While a timeshare sale may sound like a good idea, there are many cases where it is not the answer to how to get out of a timeshare. The first step here is to do an honest evaluation of the market value of your timeshare. It is important to note that this is not the same as what you paid for it or what you owe on it. Unfortunately, timeshares are very much like used cars, they depreciate in value rapidly.
Once you have an idea of your timeshare's value, you may decide to list your timeshare for sale or rent. This is usually a lengthy process that can take months or even years. During this time you have to continue to make payments on your timeshare. This can cost you a lot of money, and in general, a timeshare sale is one of the more expensive answers to how to get out of a timeshare.
One scam to make sure you do not fall for is timeshare donation. It may seem like a reasonable way to get rid of a timeshare if you have owned it for some time. However, very few charities will accept a timeshare donation. They don't want the financial responsibility any more than you do. Many of the timeshare donation schemes are scams and will cause you to lose money or unknowingly commit tax fraud.
So you are probably wondering, how do you get rid of a timeshare? While there is no one size fits all answer, our timeshare exit team can help in almost any timeshare situation. They are a team of experts who specialize in timeshare cancellation. We don't do timeshare resales, and we don't try to scam you.
We are here for you when you need us. We do not work for the resort industry, we work for you. Our only goal is to get you the timeshare cancellation that you need so you can get out of your timeshare. We know how to get rid of a timeshare, and we are here to help you today! Call us now and learn how you can get out of your timeshare.
To Receive More Information About
Executing A Timeshare Exit, Visit Our Website:
For A Free Timeshare Exit Team Consultation, Conducted By A Timeshare Cancel Center Timeshare Advocate Call 24/7: 1-866-399-2929
For A Free 
Timeshare Exit Consultation
Call 24/7:
1-866-399-2929 
Timeshare purchases are usually one that ends up being on your list of regrets. It can leave you wondering what the timeshare exit team cost will be and if you will even be able to do a cancellation.
Timeshare Cancel Center LLC
Attn: Timeshare Exit Dept.
5036 Dr. Phillips Blvd. #221

Orlando, Florida 32819-3310 USA