If you own a timeshare that you no longer use, you might be contemplating how to get rid of a timeshare and comparing a timeshare cancellation to selling a timeshare to figure out which is the best option for you. If you need to get rid of a timeshare, you need to weigh your options carefully to determine what timeshare exit strategy makes the most financial sense.
So, you bought a timeshare. I am sure you never thought you would be in this situation. You are usually a careful consumer, researching each and every purchase before you make it. But not this time. This time you made a spur of the moment choice during a moment of vacation bliss. And now you have a permanent souvenir and not the kind most people want.
Looking back, you can see exactly how you ended up buying a timeshare. You know why you are looking into to the timeshare exit team cost. You can tell where they got you. Firstly, you were most likely tired going into your vacation. The time leading up to a vacation is usually stressful. You have been planning for this trip, scrimping and saving, all year.
You spent hours of extra time at work the week before you left. Trying to meet all of your last minute deadlines so you could relax. Your kids may not have been sleeping well because they were excited. Then you had to travel to your destination. Travel is almost always stressful. By the time you got to your resort you probably hadn't gotten a good night's sleep in nearly a month.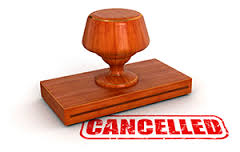 The timeshare industry knows that you are more likely to make impulsive choices when you are tired. In fact, they count on it. That is when they strike. They offer you a free dinner and maybe even a free spa treatment or a round of golf. With all the saving you did for this vacation, free sounds nice. They ask you a few more questions, and they seem so nice. In exchange for you free dinner, all you have to do is attend a short presentation. You think "no problem, not like I'd ever buy a timeshare anyway." But, according to our timeshare exit team, as soon as you sit down at the presentation you have pretty much purchased a timeshare.
You signed on the dotted line, and that timeshare became yours. You believed the salesman when he said you would be able to sell it. You may have even thought it would gain in equity. However, when you started trying to figure out how to get rid of a timeshare, you learned this was simply not true. Used timeshares generally sell for a fraction of the purchase price, meaning that you end up losing money and even owing extra money to the timeshare company.
From here you might consider contacting a timeshare attorney. A timeshare attorney is one of the most expensive ways to get rid of a timeshare. They don't care if they can actually do a timeshare cancellation, they will tell you they can and take your money. If it doesn't work out, you are out the attorney fee, and you are still stuck with your timeshare.
The situation may seem hopeless. There is another way. If you need to figure out how to get rid of a timeshare, you need to learn more about our cancellation team here at Timeshare Cancel Center.
We have a team of specialists called a timeshare exit team. Our timeshare exit team reviews your timeshare contract to develop an action plan that is custom tailored to your unique timeshare. No two contracts are exactly alike, and neither are any of our timeshare cancellations.
We then begin to take over communicating with the timeshare company on your behalf. You don't have to waste any more of your time on hold or waiting to find out how to get rid of a timeshare. We do it all for you.
Once we have reviewed your timeshare and timeshare company, we begin drafting a cancellation letter. This may sound simple, but it is not. A timeshare is a legally binding contract, and as such, the cancellation letter must contain specific parts and verbiage. I urge you not to try to do this on your own. We have seen some cases of timeshare cancellation so mixed up by the customer that even we can't get a timeshare cancellation.
Instead of trying to do it yourself, call us to cancel a timeshare. We offer a satisfaction guarantee on all of our timeshare exit services. This means that if we can't cancel your timeshare, you get your money back. We are the real deal, and we are here for you.
We Are Open 7 Days A Week – Call Us 24/7 –
1-866-399-2929
.
Visit Our Website For More Information About
For A Free Timeshare Exit Team Consultation, Conducted
By A Timeshare Cancel Center Timeshare Advocate
Call 24/7:
1-866-399-2929
Free 
Timeshare Exit Consultation