Buying a timeshare is easy. And you may think that getting out of a timeshare is easy too. However, a quick search of how to get rid of a timeshare has left your head spinning.
You don't know what to do so you call the timeshare company, only to learn that they can't help you. They don't want you to be able to get out of your timeshare. The longer you own your timeshare, the more money they make.
You may think that you are stuck with your timeshare forever. You are not. While it is difficult, it is possible to get out of your timeshare with the help of a skilled timeshare exit team. Read on to learn more about your options for getting rid of your timeshare, for good.
Imagine buying a timeshare twenty or even ten years ago thinking it would be a great idea and you'd save money on all your vacations in the future. However, like everything else in life, the vacation industry has evolved immensely over the last five, ten, and certainly twenty years. Even the timeshare industry has changed greatly.
The problem is that since you already bought into your timeshare several years ago, you may be stuck in a world of outdated policies, outdated locations, and you're missing out on all the new opportunities out there that very likely would save you much more money. That may have you thinking that it's time to figure out how to get rid of a timeshare.
Imagine when it was a completely crazy thought to imagine renting out your home on the internet to vacationers. We aren't just talking about vacation homes either or homes designed for the purpose of being rented. We're talking your actual home!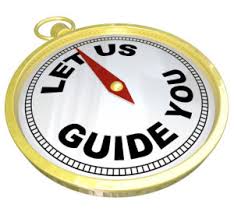 Well, of course, we know now that doing just that isn't just crazy, it's a thriving business and many people actually prefer to use services like Airbnb now over conventional hotels. You may even find that you prefer to travel that way, but you're stuck in a timeshare and don't know much about timeshare cancellation.
Another way the industry has evolved is through bundling. Many sites will give you incredible deals if you buy your airfare, rental car, and hotel stay through them. You just can't get the same deal if you already have a timeshare so while your stay might actually be affordable, your travel to get there may not be. There are also options to name your own price for various hotel stays and often, especially if you are traveling during non-peak times, they will give you the room at the price you offer!
As you can see, it can actually be more expensive to travel with a timeshare. All of these options can save you major cash and make you want to know how to get out of a timeshare.
It can be difficult enough to block your calendar and make plans for a month away, so it's no surprise that it's not as easy as people think to plan vacations each year based on the rules of your timeshare. People often consider timeshare cancellation when they realize that it's definitely not saving them money and because they don't like the restrictions of traveling when they are told to!
A good timeshare exit team understands the vacation industry, and we know that you want more control over your vacation, where you stay when you leave, and how much you spend. Getting locked into big payments and hefty maintenance fees takes the fun out of vacation and puts the control in the hands of timeshare companies.
The vacation industry has changed, and it's time to consider timeshare cancellation so you can take advantage of all the new ways to book vacations, save money, and truly enjoy your trips again. You don't need to continue paying money for a timeshare that you don't use.
A quick search for timeshare exit team reviews or timeshare exit team cost will give you an idea of how the process works and give you the confidence you need to get rid of timeshare.
It is possible to get out of your timeshare and legally cut your ties with them for good! Even if you did enjoy your timeshare in the past, times have changed, and it's perfectly reasonable that you want your vacations to evolve too. Let us should you how to get out of a timeshare so that you can stop wasting your hard earned cash on overpriced payments and fees.
When you are ready to get rid of your timeshare, for good, give us a call. We are the real deal, not a timeshare scam and we are on your side. Call us anytime day or night. And you can rest assured knowing that all of our timeshare exit services are backed by our money back satisfaction guarantee.
Call us today and get rid of your timeshare!
For A Free Timeshare Exit Team Consultation, 
Conducted By A Timeshare Cancel Center 
Timeshare Advocate


Call 24/7: 

1-866-399-2929

For More Information About Timeshare Cancellation