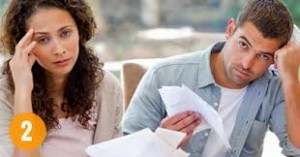 If you find yourself in the uncomfortable and unfortunate position of owning a timeshare that you don't want, don't need, and can't afford, then you have probably wondered how to get rid of a timeshare. Well, wonder no longer. Read on to learn the tips and tricks trusted by experts to get rid of your timeshare.
Buying a timeshare is often an impulse decision. You may have considered some of the costs compared to the benefits, but when our timeshare exit team chats with customers, we find that most buy a timeshare without considering the long-term ramifications. Even normally fiscally savvy people end up buying a timeshare on a whim.
Why is it so easy to buy a timeshare? Well, because the timeshare industry is good at what they do. When you buy a timeshare, you are buying a lifestyle, a dream. And it is usually a pretty nice dream.
Our timeshare exit team often remarks that timeshare companies do not sell a product, they sell a lifestyle, a fantasy. This could not be truer. When you buy a timeshare, you are buying an ideal. The promise of a vacation. A life of luxury.
However, we find that this is often not the case. When our timeshare exit team reviews timeshare contracts, we often discover that timeshare customers were led astray with false promises. Often, the dream of a timeshare does not live up to the reality.
In some cases, the timeshare does not allow flexibility in vacation dates or locations. Other times, the increasing maintenance fees and monthly costs become too high to make owning a timeshare worth it. In still other cases, the properties owned by the timeshare resorts are run down or in need of cleaning.
Whatever the reason, timeshare disappointment can lead you to wonder how to get rid of a timeshare. If you find yourself in this situation, you may feel like it is impossible. Calling the timeshare company will usually do no good because they don't want you to know how to get rid of a timeshare. In fact, their goal is to keep you locked into your timeshare for as long as possible.
Calling a timeshare attorney or real estate agent may leave you feeling just as frustrated. Once you add up their consultations costs, legal costs, and other fees, you have probably figured out that you will still be upside down in your timeshare, even once you off-load it.
We want you to know that there is another option. Timeshare cancellation is a way to get rid of your timeshare that will not end up costing you extra money. Once you cancel your timeshare, your debt is erased, unlike when you sell a timeshare and may still have to pay the rest of your contract depending on what you are able to sell it for.
For these reasons, timeshare cancellation is the best way to get rid of an unwanted timeshare. However, if you call and ask the timeshare company, they will tell you that a timeshare cancellation is difficult. They will insist that it will ruin your credit.
The truth is, they don't want you to know that canceling your timeshare is even an option because they lose money. While the timeshare cancellation process can be difficult for amateurs or to do on your own, we have a dedicated timeshare exit team who specializes in timeshare cancellation.
Here at Timeshare Cancel Center, all we do is timeshare cancellation. We don't do timeshare sales, and we will never try to convince you to buy a product or services that you don't need. Our only loyalty is to our customers, not a timeshare company.
We don't have arbitrary sales goals so you won't ever be pressured into buying a product or service that you don't need. We can help you learn how to get rid of a timeshare and are here for you when you need us. We are so confident in our services that we offer a satisfaction guarantee.
We are open twenty-four hours a day, seven days a week, three hundred and sixty-five days a year. Call today for one of our complimentary timeshare exit team reviews of your contract today.
Visit Our Website For More Information About
Our Timeshare Exit Team 
For A Free Timeshare Exit Team Consultation, Conducted
By A Timeshare Cancel Center Timeshare Advocate
Call 24/7:
1-855-600-9053
Free 
Timeshare Exit Consultation