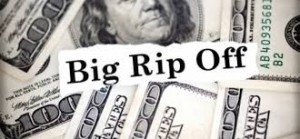 In a moment of vacation weakness, on a whim, you bought a timeshare. It was against your better judgment and not something you ever thought you would do, but you did it. Now that it has been a few months or years, you realize that you need to know how to get rid of a timeshare. Our timeshare exit team understand the situation you are in now that you have realized that your timeshare may not have been a great investment. We are here for you when you need us, and we can help you figure out how to get rid of a timeshare, no matter what your situation. Read on to learn some of the ways we are the help you need.
Buying a timeshare is easy. One minute you are relaxing on you long overdue vacation, the next you are attending a vacation club presentation and signing on the dotted line to purchase a timeshare. You may not even be entirely sure how it happened, but our timeshare exit team has heard the story many times. The timeshare industry targeted you.
When you go on vacation, it is supposed to be a time to relax, but how many people actually go into vacation relaxed? In fact, when you started your vacation you were most likely at the height of being stressed. Between saving all year, dealing with travel arrangements, last minute packing, working overtime to get ready to leave, and then the act of actually traveling, you were probably far from relaxed. The timeshare industry knows that when people are exhausted and stressed, they are more likely to do something impulsive. They could tell that you would consider buying a timeshare. And they were right.
At the timeshare presentation, they pulled out all the stops. Free food, complimentary cocktails, customer testimonials, and probably even a few timeshare scams thrown in. For example, they may have shown you the benefits of the most expensive, luxurious timeshare combined with the price point of the bottom tier timeshare. So when you bought you either expected to get more for your money or ended up spending way more than you thought you would. Either way, you are frustrated and need to know how to get rid of a timeshare.
At first, it may not have been this way. At first, you may have really wanted to enjoy your timeshare. You may have even used it successfully a couple times. Maybe you even loved your timeshare at first. However, as time has gone on, your circumstances have changed. Maybe you discovered that you prefer shorter, more frequent trips or you would rather take time off and enjoy yourself at home. Perhaps you had a baby and can no longer travel like you used to. Maybe you retired or lost your job and now money is tight. Perhaps you switched jobs and simply do not have the same vacation time you did when you bought your timeshare.
Whatever your reason, you need to know how to get rid of a timeshare because you are tired of paying for something that you don't use. And you're tired of stretching your budget and barely making ends meet each month because of your timeshare payment.
If you find yourself in this situation, you need to get a timeshare cancellation. When you do a timeshare cancellation, you make it like the contract void and like it never even happened. Unlike a timeshare resale, you don't have to go to the trouble of hiring a real estate agent and finding a buyer for your timeshare. You also don't go into default or foreclosure, so your credit score remains unscathed.
While a timeshare cancellation is often the ideal way to get rid of a timeshare, I do not recommend that you try to get one on your own. Well meaning does it yourself enthusiasts have gotten timeshare cancellations so mixed up that even the experts were unable to cancel their timeshares.
Instead, call the timeshare cancellation experts at Timeshare Cancel Center. Our timeshare exit team can help you figure out how to get rid of a timeshare with the lowest timeshare exit team cost possible. We will work on your behalf and negotiate with the timeshare company for you. You don't have to waste any more of your time, energy, or money on your timeshare.
With a reasonable timeshare exit team cost and a money-back guarantee, you have nothing left to lose, except your timeshare. Call us today to learn more about timeshare cancellation. We are here for you twenty-four hours a day, seven days a week.
For More Information About Timeshare Cancellation
Talk With Our Timeshare Exit Team Or Logon To Our Website:
For A Free Timeshare Exit Team Consultation,
Conducted By A Timeshare Cancel Center
Timeshare Advocate 

Call 24/7:

 

1-866-399-2929
  

Timeshare Cancel Center LLC
Attn: Timeshare Exit Team
5036 Dr. Phillips Blvd. #221

Orlando, Florida 32819-3310 USA
Timeshare Exit Team: What The Heck Is It And How Can It Help Me?