It a proven fact, that many of the timeshare exchange sells pitches that people hear, lead to lots of today's timeshare scams and the end result is, a ton of timeshare cancellation.
For A Free Timeshare Exit Team Consultation Conducted By A Timeshare Cancel Center Timeshare Advocate Call 24/7: 1-855-600-9053.
Every day, seven days a week, lot's people phone us and ask us to tell them how they can to write a timeshare cancellation letter. The reason for all the calls is because these people have gotten involved in a timeshare scam.

It's important to understand that the inventory of weeks available at a timeshare exchange company is often called a "space bank" this is an important part of timeshare vernacular.
All the timeshare exchange companies maintain inventories of weeks that are available for exchange. Timeshare owners can exchange a timeshare through these companies by depositing their week(s) with them, and, in exchange, receiving a comparable week(s) from the exchange companies inventory.
That's how the timeshare sells people tell the buyers it will work but, many times this is not the way it works at all.
About Timeshare Exchange Companies
The timeshare exchange companies build their space bank by accepting deposits of weeks from timeshare owners seeking to make exchanges through the exchange company. In addition, timeshare developers also sometimes deposit unsold timeshare weeks with an exchange company so that there will be more people visiting the timeshare resort during its sales period. 
When someone deposits a week(s) with an exchange company, they receive the right to obtain another week(s) from the exchange company's inventory of available weeks, subject to the rules and restrictions of the exchange company.
The two biggest and oldest timeshare exchange companies are Resort Condominiums International and Interval International. Most timeshare resorts have an affiliation with either RCI or II or sometimes both to enable timeshare owners to exchange their weeks. In addition, there are many independent timeshare exchange companies that also provide timeshare exchange services.
Most timeshare exchange companies have fees for each exchange completed. Many, including RCI and II, also charge an additional annual membership fee to partake in their timeshare exchange programs.
How The Exchange Works
The process used to deposit a week(s) will vary with the type of ownership (fixed or floating) and the affiliation status of the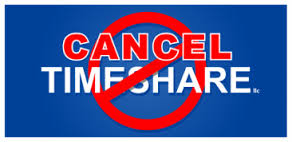 timeshare exchange company.
Exchanging Fixed Weeks
If you own a fixed timeshare week, you can typically deposit your week directly with the timeshare exchange company.
In most cases, if you deposit with an affiliated exchange company, the exchange company records will show that you own that particular week at that timeshare resort. However, if you deposit with an independent exchange company, you may need to deliver some credentials that you do have the right for that week.
Exchanging Floating weeks
On the other hand, if you own a floating week, you need to contact your resort to have a week assigned to you that you can deposit. If you are depositing with an independent exchange company, you contact the resort to reserve a week just as you would if you were planning to use the week. You then deposit that week with the timeshare exchange company.
If you are depositing with an affiliated exchange company it can be more complicated. In the simplest situation, you reserve a week, then deposit that week with the exchange company. The exchange company will then contact your resort to verify that you do have the usage right for that week.
If your timeshare resort bulk space banks, you will contact your resort to let them know that you expect to use your week for an exchange through the exchange company. The resort then contacts the exchange company and arranges for one of their bulk space banked weeks to be shifted to your exchange account.
Making An Exchange With An Exchange Company
Some timeshare exchanges companies will let you search their inventory before you deposit your week; other exchange companies will not permit you to search for an exchange unless you first deposit your week. You should confirm search requirements with the specific exchange company you wish to use.
Once you have the right to conduct a search with an exchange company, you will start the search by stipulating conditions for your
timeshare exchange. The exchange company will immediately search to see if there is anything in their space bank that meets your criteria and which is of equivalent value to the week you are exchanging.
There are usually time limits associated with a deposit and usage of a timeshare week. Some exchange companies will extend the expiration date for an additional fee. If the timeshare exchange company works using points, you will know exactly how many points you are entitled to receive based on the week you deposit with the exchange company.
The issues that affect the point value of the timeshare are the same as those that normally regulate the exchange value of a timeshare. The number of points mandatory will normally differ with the specific resort, the time of year and the size of the timeshare unit.
It's at this point, that many timeshare owners begin to learn about what many people are calling the timeshare scam points sells pitch. When trying to make an exchange many timeshare owners find that with the amount of Points they have, they are restricted to where you can go on vacation.
But many timeshare sales people don't tell the timeshare buyers, that without the right amount of points, the timeshare owners won't be able to get the timeshare exchange they want. This isn't the way their timeshare sales people explained everything and it isn't what they thought they were buying.
If you own a timeshare and would like to know how to cancel timeshare, to learn more about a timeshare cancellation see our frequently asked questions or give us a call.
To find out more about timeshare cancellation log onto our website:
———————–
www.TimeshareCancelCenter.com
5036 Dr. Phillips Blvd. #221 Orlando, Florida 2819-3310 USA
For A Free Timeshare Cancellation Consultation,
Call 24/7: 1-855-600-9053