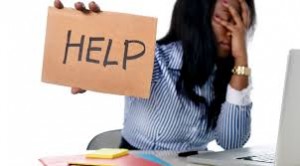 I will be the first to tell you that it is often best to not buy a timeshare. But I know that some people have a serious fear of missing out and want to buy one. They don't think they will need a timeshare cancellation and want to make sure they buy their timeshare with their eyes open.
I always recommend against buying a timeshare because it almost always leads to needing a timeshare cancellation. But, unless you practice how to say no to the timeshare salesman before you go on vacation, chances are that you will run into at least a timeshare presentation.
You may be tempted to buy a timeshare. Once again, I will repeat, I always recommend against purchasing a timeshare. But if you decide that you want to be a proud timeshare owner, make sure that you go into it knowing what to expect.
When you buy a timeshare, most of the time, you are buying a points-based timeshare. These work like credit card points where you purchase a certain amount of points that can be used to buy your vacation at various properties.
The amount that each night costs will vary by location with high-demand locations being higher priced. You can use your points each year or save them up to purchase a longer vacation or a more exotic destination.
This flexibility of a points-based timeshare is its main appeal and also what leads to many needing to know how to get rid of a timeshare. It sounds great in theory but rarely works this smoothly in practice. Often, the vacation you want to take is too expensive or is not available.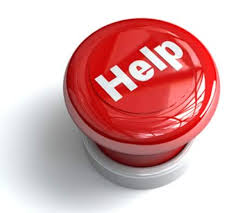 This can lead to you skipping vacations. What starts as one year to save points suddenly spirals into you never get away. If this is the case, you need to know how to get out of a timeshare because this can start to have some serious health consequences.
When it comes to timeshare cancellation, most people don't realize they need to get rid of their timeshare during the rescission period. I will be honest with you, getting your timeshare canceled outside this period is difficult, but it is not impossible, so don't let the timeshare company tell you that it is.
When you decide that you need a timeshare cancellation, you need to get the best people on your side. A timeshare is a complicated, binding legal document and it is important that you take it seriously. You can't do it on your own.
You need to enlist the services of a timeshare exit team. This team of experts will be on your side, and they will fight for you. They will take over all communication with the timeshare company so that you don't have to. They will do all the work for you.
When you're looking for a timeshare exit team to handle your timeshare cancellation, it is important to keep a few things in mind.
Make sure that they offer a money back guarantee on their timeshare cancellation services. You don't want to fall for a timeshare exit scam. A legitimate operation will have a money back guarantee. Remember that a timeshare is a complicated document and it is always possible that it cannot be canceled.
This is rare, but our timeshare exit team has seen it. And in these cases, we always refund our client's money. We don't want to take advantage of you, and we know that you have already thrown enough money at your timeshare.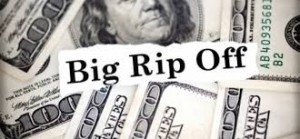 Also, make sure they offer free consultations. We always review timeshares for free and we even offer complimentary timeshare resale counseling. We know that most of the time cancellation is the best option but sometimes selling your timeshare might make more sense.
When you come to us, we give you the real deal and make sure that you are armed with all the information you need to make a decision. Call us today to talk about your timeshare cancellation. We are here for you and will be there when you need us!
We Are Open 7 Days A Week – Call Us 24/7 –
1-866-399-2929
.
Visit Our Website For More Information About
For A Free Timeshare Exit Team Consultation, Conducted
By A Timeshare Cancel Center Timeshare Advocate
Call 24/7:
1-866-399-2929
Free 
Timeshare Exit Consultation