People Buy – Then They Want To Do A Timeshare Cancellation As Fast As They Can!
Let's be clear, just because a timeshare cost a lot of money that does not mean it's a timeshare scam.
However, have you ever put a pencil to what that sweet little timeshare you own is really costing you over the course of your lifetime? If you did, you may be like many people who are screaming to do a timeshare cancellation.
Now I would have said, what the timeshare is going to cost you over your "vacation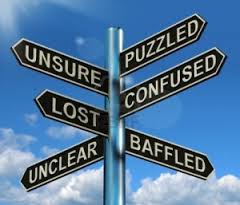 ing lifetime". Once you get to the age where vacationing yearly is no longer an option because of health reasons, that doesn't mean that those maintenance fees stop, or assessment fees will never be applied to your timeshare purchase again.
The money coming out of your pocket never STOPS.
When elderly people find that they can no longer travel, and the demand for money from the timeshare resort still goes on, these
elderly people look around for how to do a timeshare cancellation to stop the financial bleed.
Sometimes these elderly people contact the timeshare resort and try to explain their situation and that it is no long viable for them to continue owning a timeshare, I hope you don't think that the timeshare resort will share in their misfortune.
The timeshare resort is there to make money and nothing more. Your life's hardships are not their problem. Many of these elderly people will then look around for a company that does timeshare resales. Now we are really talking about a timeshare scam.
Please never go that route! All most all are timeshare resales scams.
So how much does that timeshare week really cost you?
Let's just use averages Okay?
The average timeshare initial costs about $16,000.00.
The payments run about $325.00 a month there bouts.
Not including the annual maintenance fees can be around $700.00
Now that's not including any assessment fees that may be applied to your purchase along the way but we'll leave those out for now.
Now let's add that up over the course of a 20 year time period. Okay let's do some math, shall we?
$325.00 times 12 months in a year times 240 months
over the 20 year period, that equals = $76,800.00 dollars.
Okay now let's throw in those little old maintenance fees where the bills seem to come in at the worst times. Alright, that's another $10,000 dollars thrown into the mix and that adds up to a whopping $86,800.00 dollars.
So next time you go on vacation, if you end up at a timeshare presentation and the nice salesperson takes you on a tour of the resort and shows you one of the nice timeshare condos on the resort property.
Just take a moment and look around then ask yourself, "Does this look like something I would want to pay a baseline price of over 86 thousand dollars for and get to use one week a year?"
Owning timeshare can put you into quicksand debt very fast. We advise people to stay out and save yourself from having to do a timeshare cancellation later on.
To learn even more about doing a timeshare cancellation
log on to our website and see our frequently
asked questions or simply give us a call.
If you already own a timeshare and feel you have gotten entangled a timeshare scam and would like know how to cancel timeshare we can answer all your questions.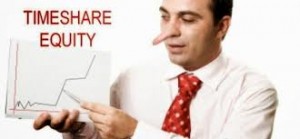 For A Free Timeshare Cancellation Consultation,
Call 24/7:    1-855-600-9053  
5036 Dr. Phillips Blvd. #221 Orlando, Florida 32819-3310 USA.