Before we talk about how to get out of a timeshare and the best way to get out, let me ask you a few questions. 
Are you the proud owner of a wonderful (pain in the butt) timeshare that you are chomping at the bits to get out of?
Are you ready to get that costly monkey off your back?
Do you want to do a timeshare cancellation?
Re you trying to figure out a way to sell the thing, be very careful there are so many timeshare resale scams out there.
Are you thinking that you need to call a few timeshare attorneys, to learn how to get out of a timeshare?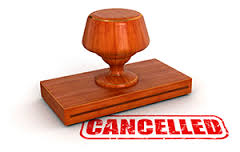 In thinking about timeshare resales, you've checked around and have heard so many rip-off stories about those timeshare resale scams, all trying to pull the wool over the timeshare owner eyes.
Maybe, you have even thought about just giving the darn timeshare back to the resort and be done with it. You called the resort and they told you, sure you can give it back, but you still have to pay for it.
It's kind of like buying a house and you no longer want it, no one else want's it either so you can't sell it, so you decide to just move out. Well, you can do that, but just because you don't live there anymore, doesn't mean that the mortgage company doesn't come after you and still want the mortgage payments.
Maybe, you know that you want to cancel your timeshare but you need a timeshare cancellation letter because you have been a victim timeshare scams but you don't know how to write the timeshare cancellation letter, so you live day-to-day wondering how to get rid of a timeshare.
So what do you
do? You feel hopelessly stuck with the timeshare that is weighing you down and taking you down the path to financial destruction.
You can't believe that the very thing you bought, this wonderful fun timeshare, that you stuck your neck out to begin with to buy, has risen up and become a big financial nightmare.
The very thing that you thought would bring you and your loved ones years of enjoyment has taken on a life of its own and it seems that it needs to be fed your money every time you turn around and it seems to always come at the most inconvenient times.
You just get a few dollars ahead and then you open up your mail to find an unexpected big timeshare assessment fee that has been sent your way. You wring your hands and wonder how to get rid of a timeshare and all of its financial drain.
If all this sounds like you, I advise you to seek professinal timeshare exit help and get a timeshare cancellation done for you.
How To Get Out Of A Timeshare
Our timeshare exit team knows how to get out of a timeshare. Our timeshare exit team services are guaranteed to get you a timeshare cancellation, not a partial cancellation but a fully authorised timeshare cancellation.
It's amazing that when you purchased that timeshare to begin with that you signed up to pay for it in one way or another for the rest of your life. Because once the timeshare is paid for, the maintenance fees and assessments don't ever stop.
That is something that is really glossed over in the initial timeshare sales presentation. It's not a point of conversation that timeshare salespeople want to really discuss much.
But it is definitely a fact that your timeshare is guaranteed to take a bite out of your income forever.
It all part of what many people call the timeshare scams.
Timeshare rentals, timeshare resales, and any company who is reselling timeshares all hear from people who buy timeshare: Please tell me, how to sell a timeshare or sell my timeshare fast, but these companies will not be able to get you a timeshare exit through a fully authorised timeshare cancellation.
To learn more about doing a timeshare cancellation log on to our website and look at our frequently asked questions or simply give our timeshare exit team a call.
If you own a timeshare and feel you have gotten entangled a timeshare scam and/or would like know how to get out of a timeshare our timeshare exit team will be happy to answer all your questions and tell you what all your options are.
For More Information About A Timeshare Cancellation Visit Our Website:
 www.TimeshareCancelCenter.com
5036 Dr. Phillips Blvd. #221 Orlando, Florida 32819-3310 USA.
For A Free Timeshare Exit Team Consultation,
Call 24/7:   
1-855-600-9053