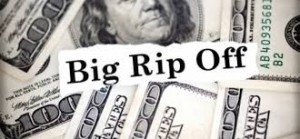 If you think the timeshare industry is just for retired couples and you'd never get sucked into their hard sell tactics, think again. Anyone can end up needing a timeshare cancellation.
The timeshare industry got its start in the 70s and it was known for high-pressure sales tactics, lavish promises, and limited options when it came to when and where you travel. However, our timeshare exit team has seen the industry evolve over the years.
Timeshare companies are seeking younger customers and families, partly because the earlier they get you in, the longer you'll pay them over the course of your lifetime! They are rebranding, offering more options and making the idea of a timeshare sound appealing to a much larger audience.
The median age of a timeshare owner is 51 but in recent years the median age of people buying them currently is about 39 and many of those people have children at home. Families are getting lured into the big name brands like Disney thinking it will be a great way to save on family vacations for years to come.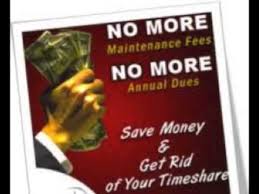 However, they often forget that once their kids are older and certainly once they are off to college and beyond, they probably don't want to take a Mickey Mouse themed vacation each year. That may have those families on the search for how to get out of a timeshare.
Timeshares are frequently purchased while people are already on vacation. They are swayed by the vacation euphoria they are currently in, blinded by beaches and tropical drinks! Timeshare companies have gotten more creative at getting people involved and in some cases you won't even have to sit through a lengthy presentation anymore. The terms are often confusing and contracts are lengthy and people don't often think about what might happen if they want to get rid of timeshare.
That's why it's critical to read contracts thoroughly, take your time to make a decision, ideally once you get home and you're back in reality instead of lured by vacation vibes. Remember that while they make it seem like a timeshare is a worthy investment, it really isn't because not only do you not own anything physically, you also have to pay fees for the life of the timeshare and even if you give it to your children or someone else, they also will have to pay fees.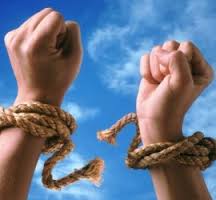 Those fees can run around $1000 a year in some cases. Be sure you find out how to get out of a timeshare and how long you might have for timeshare cancellation.
There's a reason the timeshare industry focuses on the perks of a timeshare, the free gifts, and the great vacations you can take for years to come and doesn't so much as mention how to get out of a timeshare.
 Most buyers aren't thinking of that either when they sign up and never realize how challenging it can be to initiate the process of timeshare cancellation.
However you don't have to feel like you are stuck when you are ready to get rid of timeshare. Our timeshare exit team knows the situation you are in and knows how to help you. It's not too late to stop making those maintenance fee payments and start putting your money toward trips you'll actually take or other things in your life that will be much more useful to you now.
So don't wait any longer, call the timeshare exit team here at Timeshare Cancel Center today and get out of your timeshare, for good. Spend your money on what you want, don't waste it on a timeshare!
To Receive More Information About
Executing A Timeshare Exit, Visit Our Website:
For A Free Timeshare Exit Team Consultation, Conducted By A Timeshare Cancel Center Timeshare Advocate Call 24/7: 1-866-399-2929
For A Free 
Timeshare Exit Consultation
Call 24/7:
1-866-399-2929 
Timeshare purchases are usually one that ends up being on your list of regrets. It can leave you wondering what the timeshare exit team cost will be and if you will even be able to do a cancellation.
Timeshare Cancel Center LLC
Attn: Timeshare Exit Dept.
5036 Dr. Phillips Blvd. #221

Orlando, Florida 32819-3310 USA