Resorts Clam Very High Numbers of Timeshare Cancellation.
At some point over the course of owning a timeshare over one-third of timeshare owners are wanting to get out of timeshare ownership and do a timeshare cancellation. For most timeshare owners their first line of though is to, sell the timeshare ownership and let someone else take over the financial burden.
Over the years, we find this happens more often as Christmas gets closer and timeshare owners know that the maintenance fee bills is right around the corner. Also at this time of year, it's not uncommon to see a big increase in the number of timeshare cancellation, that's not to say that timeshare cancellation are not high all year long.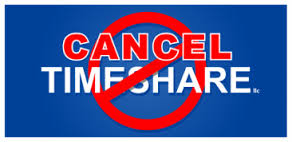 Timeshare Resale Scams:
One of the timeshare scams is that timeshare owners are lead to believe that their timeshare was an investment and would go up in value over the years and when they learn that this is not true, they are looking to do a timeshare cancellation.
Because of this misleading by the timeshare salesperson, some timeshare owners are vulnerable when they are contacted by a timeshare resale company and that timeshare resale company tells the owners that they have someone who is looking to buy a timeshare where their timeshare resort is located and would the timeshare owner be interested in selling.
Since the timeshare owner believes that the timeshare they own is something of value, we find that a lot of owners fall victim to this kind of timeshare resale scams.
We say this often and we are hoping that it sinks into the timeshares owner's way of thinking that the timeshare they purchased is literally worthless. That's why there are some many timeshare cancellation.
Regardless what the nice timeshare salesperson told them at the time of the sale, the timeshare was worthless then, always has been, and it isn't going to change. So please stay away from timeshare resale companies regardless if they call you or you call them.
Timeshare Resale Is Not Like Selling Real Estate 
Timeshare is not like regular real estate where if there is a downturn in the market you just hold onto the property until the real estate market rights itself again. That doesn't happen in the timeshare market because it was an empty and worthless investment on the front end.
The timeshare resort salesperson knew they were telling you a falsehood from the beginning. That is a part of the timeshare scam that most owners have been subjected to when they bought into the sales pitch to begin with only to find out at a later date, just how much they have been duped. That why so many people call time sharing, timeshare scams.
Each week, we talk to so many timeshare owners who have had their trust crushed when they find this out because many times the timeshare owners have gone back to the resort time and again and have seen their salesperson they brought from.
The timeshare owner feels like the salesperson who is always acting as if they are so happy to see them again, just couldn't have lead them down a path of deception.
Prepare To Be Stunned
The timeshare owners are stunned when they find out how many untruths they were told just to have them sign on the dotted line and when the owners do find out, they are wanting to do a timeshare cancellation and be done with the whole industry. To learn even more about doing a timeshare cancellation log on to our website and see our frequently asked questions or simply give us a call.
If you already own a timeshare and now know you have gotten entwined a
timeshare scam and would like know how to cancel timeshare we can answer all your questions.
For More Information About A Timeshare Cancellation Visit Our Website:
———————–
www.TimeshareCancelCenter.com
5036 Dr. Phillips Blvd. #221 Orlando, Florida 2819-3310 USA
For A Free Timeshare Cancellation Consultation,
Call 24/7:  1-855-600-9053