When it comes to timeshare cancellation, there are a lot of options out there. There are also a lot of companies that are only looking to make a quick buck at your expense. You need to make sure you know all of your options when it comes to how to get rid of a timeshare.
Buying a timeshare is easy. You get swept up in a moment of vacation bliss, you say yes to a presentation, and before you know it, you are signing on the dotted line and making a $30,000 (or more) purchase.
The timeshare salesmen have thought of everything. What used to be a luxury reserved for only the extremely wealthy, now has options for everyone. Don't have $30k to spend in a lump sum? No problem, now you can finance your timeshare just like you would a car or your house.
But, you didn't fully consider the implications of buying a timeshare and now you need to get rid of timeshare, for good. When you bought your timeshare, you thought you would be able to actually use it. But now you have realized that for how much your timeshare costs you, you could go on several vacations a year.
But between interest payments and maintenance fees, you can't even afford to use your timeshare. Because all the timeshare covers is your hotel. It does not account for airfare, food, spending money, all the other parts of a vacation that can really add up. Now you need to know how to get out of a timeshare, and you need to do it fast.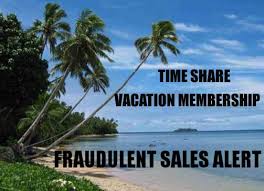 When it comes to getting rid of a timeshare, you have options. One option is a timeshare resale. This is the one the timeshare company will push if you call them. They will tell you it is your only option.
If you own a timeshare outright and it has increased in value, this may be a good option for you. However, most people our timeshare exit team reviews contracts with are still making payments on their timeshare and their timeshare has decreased in value.
In fact, the average value of a timeshare is around $8,000 while the average new cost is $30,000. You do that math on how much you stand to lose. And that, of course, assumes you will even be able to sell it.
Clearly, a timeshare resale may not be the best option for you. This can make you feel like the situation is hopeless. However, it is not. You need to get a timeshare cancellation.
A timeshare cancellation frees you from your timeshare obligation once and for all. You don't owe the timeshare company any more money, and you aren't on the hook for your timeshare's depreciated value.
In some cases, depending on the reason for your timeshare cancellation, you may be entitled to a refund of some of your money.
However, while it is possible to cancel a timeshare, you should not, I repeat, should not attempt to do it yourself. It is a complicated, legal process that requires expert knowledge and skill. You most likely would not try to be your own surgeon so you should not try to be your own timeshare exit team.
Instead, you need a team of experts on your side who know the ins and outs of timeshare cancellation and the resort industry.
The timeshare exit team cost will be well worth your money for the time and headache that it saves you. When you call our timeshare exit team you get to stop worrying about and stressing over your timeshare. We take over all communication with the resorts and timeshare companies so that you can spend your time doing what makes you happy.
We also guarantee all of our timeshare exit team services. What does this mean for you? Well, it means that if we can't cancel your timeshare, you get your money back. You have nothing to lose and everything to gain.
We are on your side and here for you when you need us. Our timeshare exit team is standing by twenty-four hours a day, seven days a week, three hundred and sixty-five days a year. Call us today for a complimentary timeshare exit team reviews of your timeshare contract.
Once we determine that a timeshare cancellation is the best way out of your timeshare, we will get the process started on your behalf. Don't waste any more time. Call us today!
We Are Open 7 Days A Week – Call Us 24/7 –
1-866-399-2929
.
Visit Our Website For More Information About
For A Free Timeshare Exit Team Consultation, Conducted
By A Timeshare Cancel Center Timeshare Advocate
Call 24/7:
1-866-399-2929
Free 
Timeshare Exit Consultation