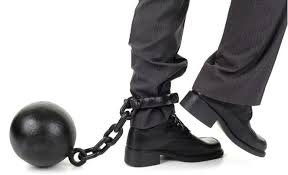 People are often skeptical about whether or not our timeshare exit team is the real deal. And I completely understand why. The timeshare industry is known for being one scam after another, and many of our customers have been taken advantage of.
So it is completely natural that you have some questions if you own a timeshare and need to figure out how to get rid of a timeshare. Read on to learn more about our team and find out how we can help you today.
When our timeshare exit team reviews timeshare contracts with our customers, we find that they have lots of questions about who we are and what we do. While we are always happy to chat on the phone, I know that some people prefer to do some reading before they call. Here are a few of our frequently asked questions and the answers from our timeshare exit team.
Is there a fee for your service? The short answer to this question is yes, we do charge for our timeshare cancellation services. While we love helping folks with their timeshares, we also have to keep our lights on and food on the table for our families. However, you will find that our fees are much less than your timeshare payments and maintenance fees.
In addition, we are often able to help you recover the money you have already sent the timeshare company. This means that we can help you get a refund which makes our fee well worth it. In addition, we are very clear about what you are paying for, and we don't send you any surprise bills. We outline our timeshare exit team cost upfront, so you know what you are getting for your money.
What exactly do you do? This is a very common question because most people have been duped by the timeshare company. They are tricked into thinking that getting a timeshare cancellation is impossible. It is not. We are in the timeshare cancellation business. We get you out of your timeshare contract without doing a resale or donation. We cancel your timeshare.
How do you do it? This is a pretty complex question, and without getting too technical, we start by reviewing your contract and figuring out your exact terms. We then take over all communication with the timeshare company and get you a timeshare cancellation by writing a letter to make your contract canceled.
Writing a letter, that sounds easy? It may sound easy, but I assure it is not and I highly recommend that you do not try to cancel your timeshare on your own. In fact, I have seen some timeshare cancellations so mixed up by non-professionals that even we could not get a timeshare cancellation. This would mean that you are stuck with your timeshare. Don't get stuck with a timeshare you don't want, let our timeshare exit team handle your timeshare cancellation.
What if you can't cancel my timeshare? This is perhaps the best part of our timeshare exit team. We are so confident that we can get rid of your timeshare that we offer a 100% money back satisfaction guarantee. You have nothing to lose, so call us today.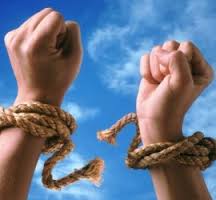 We are here for you twenty-four hours a day, seven days a week, three hundred and sixty-five days a year. Call us to get rid of your timeshare and get the timeshare cancellation that you need. We are on your side and we can help you today.
We do timeshare cancellations. If you need help getting out of a timeshare without losing everything, you need our experts. Call us today. Don't delay.
We Are Open 7 Days A Week – Call Us 24/7 –
1-866-399-2929
.
Visit Our Website For More Information About
For A Free Timeshare Exit Team Consultation, Conducted
By A Timeshare Cancel Center Timeshare Advocate
Call 24/7:
1-866-399-2929
Free 
Timeshare Exit Consultation
Stop spending money on something you don't want. Get rid of your timeshare and on with your life. We are on your side and we can help you today!