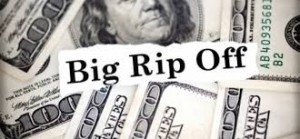 Our timeshare exit team here at Timeshare Cancel Center are the premier experts on how to get out of a timeshare. Their knowledge and experience mean that you have the best on your side. Read on to learn how we can help you today.
When it comes to timeshares, there are no better experts than the ones on our timeshare exit team. We have been around the block, and we have seen almost everything when it comes to timeshare scams. We always recommend against buying a timeshare, but we know that sometimes this isn't always an option and isn't always helpful advice.
If you own a timeshare, you probably already know that they can be a bad idea, especially when it comes time to pay your maintenance fees. If you are looking into buying a timeshare, my number one piece of advice is don't.
But if you have your heart set on a timeshare, you need to make sure that you are at least on the lookout for timeshare scams. Our timeshare exit team hears a lot about these scams from our clients, and we can help you make sure that you do not fall for one.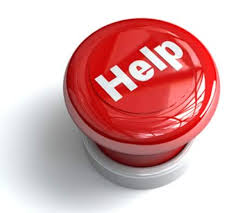 Here are a few of the most common timeshare scams and ways that you can steer clear of them.
Too many or too extravagant of free incentives. Most timeshares come with some kind of free perk. A free two-night vacation, a round of golf, or a free dinner are all pretty standard offerings for listening to a timeshare presentation. But, if the salesman starts offering you more than that, it is a pretty big red flag. Our timeshare exit team has heard of timeshare salesmen offering anyone who bought a timeshare a free boat. Only to learn later that the boat was a toy and there was nothing "free" about it, it came with a lifetime commitment to a timeshare.
The basic rule of thumb here is to steer clear of anything that sounds too good to be true. Take it from me when I say if it sounds like it is too good to be true, it probably is. Instead, stick to timeshares offering modest free incentives because they are more likely to be the real deal.
Impossible timeshare cancellation. The biggest timeshare scam of all is telling customers that getting out of a timeshare is impossible. You can get a timeshare cancellation, even if you are outside of your rescission period, you just need our timeshare exit team.
To stay clear of this timeshare scam, read the section on timeshare cancellation carefully. Make sure you understand the fine print and exactly what it will take to get out of your timeshare contract.
Your timeshare will gain equity. If the timeshare salesman promises you this, run away. It is a classic timeshare line, but it is hardly ever true. Most timeshares plummet in value as soon as you buy them and never recover. Do not count on your timeshare to be an investment or a nest egg. It is a luxury purchase and should be treated as such.
Buying a timeshare means you will go on more vacations. While this sounds right in theory, our timeshare exit team has found it is not always the case in reality. Often, the people we talk with actually go on vacation less often because their timeshare is so restrictive and maintenance fees are so high.
The best way to avoid this scam is to make sure you read and understand the terms of your timeshare. Find out if there are any booking restrictions and make sure you are comfortable with what they are. If not, don't buy the timeshare.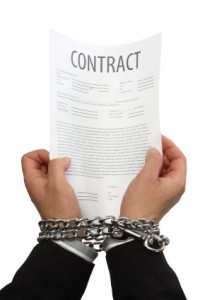 As you can see, there are a lot of timeshare scams out there, and our timeshare exit team reviews them frequently. The best way to avoid being a victim is to not buy a timeshare in the first place. But if you are in the unfortunate position of needing to get rid of a timeshare, there is help for you.
When you need to get out of a timeshare, call our timeshare exit team. We will work on your behalf to get the timeshare cancellation that you need. Our only goal is to help you get out of your timeshare. We don't sell timeshares, and we don't buy them, we cancel them.
Call us today for one of our complimentary timeshare exit team reviews of your timeshare contract. Let's discuss your options and figure out the best way for you to get out of your timeshare, today!
We Are Open 7 Days A Week – Call Us 24/7 –
1-866-399-2929
.
Visit Our Website For More Information About
For A Free Timeshare Exit Team Consultation, Conducted
By A Timeshare Cancel Center Timeshare Advocate
Call 24/7:
1-866-399-2929
Free 
Timeshare Exit Consultation