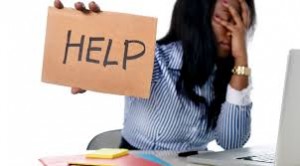 If you bought a timeshare, you might be regretting that decisions. Recent numbers show that many people end up being unhappy with their timeshare purchase. If you are one of these statistics, you may be doing some research into the timeshare exit team cost and trying to decide the best way to get rid of your timeshare.
Buying a timeshare is often an impulse decision. You get a cold call from a timeshare company who bought your information from a list somewhere. They are very friendly on the phone and offer you a free two-night stay at a local resort. Usually, it is a fancy one that you have heard great things about. You think why not? You can go, relax by the pool, enjoy a little staycation. The only catch is that you have to listen to a short presentation, not more than 90 minutes. Seems like a small price to pay for a free vacation.
Once you get to the resort to start your staycation, you go to your timeshare presentation. The timeshare industry salespeople are top notch, the best of the best. They close the deal and sell you a timeshare. For your purchase, they throw in some free thank you incentives. You get a free dinner, a spa treatment, and maybe even a complimentary bottle of champagne. You decide that this timeshare is a great deal and look forward to many more relaxing vacations to come.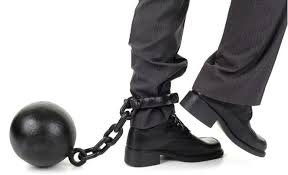 Once you get home, you end up regretting your decision. Maybe not right away, though. In fact, many people start to wonder how to get rid of a timeshare months or even years into their timeshare contract. You find that the monthly payments don't fit into your budget and that your timeshare is not as flexible as you believed it would be. Or, even worse, maybe you were the victim of a timeshare scam.
All of your vacation money is going towards a timeshare that you can't use. There isn't any left over for fun. So you stop taking vacations altogether. I cannot stress how bad of a plan this is. Vacation is essential to help you relax, unwind, and destress. The timeshare exit team cost is reasonable enough that you can get rid of your timeshare and get your vacation back.
Skipping vacations increases your stress level which has a negative impact on your health. Instead of foregoing your vacations, you need to do a timeshare cancellation. Many people think that the best way to get rid of a timeshare is to contact the timeshare company directly. You may think you can save on the timeshare exit team cost by doing it yourself.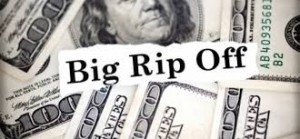 I urge you not to try to do a timeshare cancellation on your own. The timeshare industry has armies of salespeople and lawyers on their side. You cannot get a timeshare cancellation by yourself. They make it their business to keep you in your timeshare, even if you want to get rid of it.
Instead of trying to get your own cancellation, call our timeshare exit team here at Timeshare Cancel Center. We are a group of timeshare cancellation specialists who know how to work with the timeshare industry to cancel your timeshare.
Don't try to write a timeshare cancellation letter on your own. Our timeshare exit team has seen some do it yourself timeshare cancellations attempts that have been completely botched. In some cases, they are so mixed up that even we can't get a timeshare cancellation.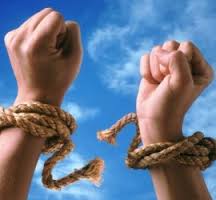 Our timeshare exit team cost is affordable, and we even offer a money back, satisfaction guarantee. Once you call us to cancel a timeshare, we take over everything. We talk with the timeshare company on your behalf and review your timeshare contract to determine the best way to get your out of your timeshare.
Stop wondering how to get rid of a timeshare and start taking action. Call us today for a complimentary timeshare exit team review of your contract. We are here for you and will give you the real deal on timeshare cancellation.
We are so confident that we can cancel your timeshare that we back all of our timeshare exit services with a money back guarantee. Meaning that if we don't perform, you don't pay us. We are not a scam, we are the real deal. We are standing by twenty-four hours a day, seven days a week, three hundred and sixty-five days a year.
Call us today to get the timeshare cancellation that you need!
To Receive More Information About
Executing A Timeshare Exit, Visit Our Website:
For A Free Timeshare Exit Team Consultation, Conducted By A Timeshare Cancel Center Timeshare Advocate Call 24/7: 1-866-399-2929
For A Free 
Timeshare Exit Consultation
Call 24/7:
1-866-399-2929 
Timeshare Cancel Center LLC
Attn: Timeshare Exit Dept.
5036 Dr. Phillips Blvd. #221

Orlando, Florida 32819-3310 USA

If you bought a timeshare that you later found out was part of a timeshare scam, or you decided you didn't want it, you need to do a timeshare cancellation. Our timeshare exit team is here for you and can help you get rid of your timeshare, once and for all!.