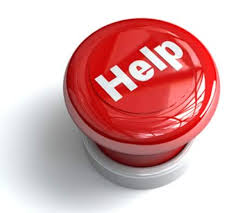 Are you stuck in a timeshare? Are you tired of making high monthly payments and having nothing to show for it? Has the cost of your timeshare led to you skipping vacations altogether? Do you lie awake at night contemplating the timeshare exit team cost and wondering how much you will have to spend to get rid of a timeshare? If you answered yes to any or all of these questions, you need to know how to get rid of a timeshare. While the process can be overwhelming at first, with the help of the experts on our timeshare exit team, you can get out of your timeshare and get your life back.
It is easy to buy a timeshare. So easy in fact that it can be done with almost as little as your signature and a credit check. You probably didn't even think twice before you bought your timeshare. You fell for the timeshare presentation and truly believed that it would save you money on hotels for vacations around the globe.
At first, you may have been happy with your timeshare. It may have even saved you some money. When our timeshare exit team reviews timeshare contracts with our customers, we find that many people are happy with their timeshares at first. They can be especially useful if you have to take a last minute trip to somewhere like Toledo for a family emergency. You don't have to worry about the cost of a hotel, and in low-demand locations, reservations are easy to get.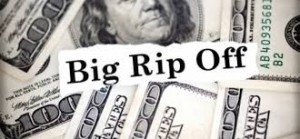 The problems with timeshares start when you try to go somewhere more exotic. Rooms often book up years in advance in the most in-demand locations, leaving you paying for a timeshare that you are not using. Since your monthly payments and maintenance fees are also high, you probably cannot afford any additional vacations, leading you to skip your vacation entirely, instead of spending your time wondering how to get rid of a timeshare.
If this sounds familiar, you need to get a timeshare cancellation. Skipping your much needed and well-earned vacation time can lead to a variety of health problems. Vacation should be your time to relax and de-stress. Not using your vacation can lead to an increase of the stress hormone cortisol which can cause obesity and even heart disease. Skipping your vacation can also put stress on your relationships because vacation is a time to reconnect with family.
As you can see, the timeshare exit team cost to get a timeshare cancellation is low compared to the cost of continuing to own a timeshare that you never use. If you need to get a timeshare cancellation, here is exactly what you need to do.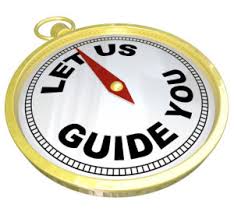 Step One: Call our timeshare exit team at Timeshare Cancel Center. We are a team of timeshare cancellation specialists that can get you the cancellation that you need. When you call, we review your timeshare contract to determine the best way to help you get out of your timeshare. We also look for any ways that we can help you get your money back. In some cases, we have even been able to help our clients get their down payment back from the timeshare company.
Step Two: That is it. All you have to do is call us, and we take it from there. There is not step two. We make the timeshare cancellation process simply, easy, and painless.
We will also give you an idea of our timeshare exit team cost, so you know what to expect and don't feel blindsided by yet another unexpected expense. We are not a timeshare resale scam, and we do not work for the timeshare industry or the resorts. We work for you, and our only goal is to help you cancel a timeshare.
We are so confident in all of our timeshare cancellation services that we offer a money back guarantee, meaning that if we can't figure out how to cancel a timeshare, you don't pay us.
With our low timeshare exit team cost and high ethical standards, you will not be disappointed in your timeshare cancellation. We are here for you twenty-four hours a day, seven days a week, three hundred and sixty-five days a year. So call us today!
We Are Open 7 Days A Week – Call Us 24/7 –
1-866-399-2929
.
Visit Our Website For More Information About
For A Free Timeshare Exit Team Consultation, Conducted
By A Timeshare Cancel Center Timeshare Advocate
Call 24/7:
1-866-399-2929
Free 
Timeshare Exit Consultation