Here at Timeshare Cancel Center, we are dedicated to our customers. Our only goal is to help you. Our timeshare exit team cost is reasonable, and we can help you get out of a timeshare. Read on to learn more about our cancellation services and hear some reviews from our highly satisfied clients.
When I talk with people about their timeshares, I often hear a familiar story. The places may be different, the resorts may be different, but the end is the same. People want out of their timeshare.
I hear stories about timeshare sales tactics and some of the ways they scam everyday people.
Here are just a few of the aggressive sales tactics our timeshare exit team hears about every single day.
The promise of free incentives. Almost every timeshare sales pitch will involve some kind of freebie. It usually starts with a free night in a resort, all you have to do is listen to their presentation. It doesn't sound so bad, so you say yes. Little do you know this is the first step towards needing to know how to get rid of a timeshare.
Then they offer you free food and drinks during the presentation. They want you to feel relaxed and be more likely to make an impulse purchase.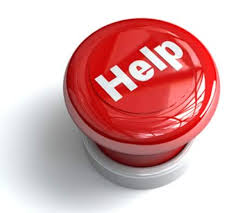 This is when they pull out all the stops. They show you what your life could be. Luxurious vacations at exotic locations. Discounts on hotels. They will even offer you something free for your purchase. An extra vacation, a round of golf, maybe even a boat.
However, after the presentation, you may find that some of the luster wears off immediately. That vacation isn't what you thought it would be, or that free boat is only a toy. You may start to research the timeshare exit team cost or wonder how to get rid of a timeshare almost immediately.
Or it may take you a while. You may not realize you want out of your timeshare until you rescission period is over. You call the resort, and they tell you that doing a timeshare cancellation at this point is impossible.
They put their cut-throat legal team on the phone, and they try to scare you. They threaten you and tell you that at this point, you have to keep your timeshare. Often times our timeshare exit team finds that people are still making payments on their timeshare mortgage and owe more than it is worth.
If you are in this situation, a timeshare resale is certainly not an option. You may think the situation is hopeless.
I am here to tell you that it is not hopeless. Even when the timeshare company and resorts say no, we say yes. We can help you get rid of a timeshare. We know timeshare cancellation, and it is all that we do.
We are not timeshare attorneys (although we do have legal experts on our team) so we don't charge you an arm and leg. We are timeshare cancellation experts.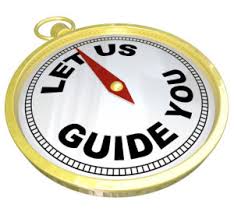 We contact the resort on your behalf and after reviewing your contract, write an expertly crafted, legally binding timeshare cancellation letter. This letter is guaranteed to get you out of your timeshare.
If we can't cancel your timeshare, you get your money back. It is as simple as that. In a world and business full of scams, we are the real deal, and we are here for you when you need us.
Our services do come with a fee (we have to keep the lights on and pay our phone bills, after all) but our timeshare exit team cost is reasonable, and our satisfaction guarantee makes sure there is no risk for you.
Call us today and let us help you get rid of timeshare and get your life and vacation back!
For A Free Timeshare Exit Team Consultation, 
Conducted By A Timeshare Cancel Center 
Timeshare Advocate


Call 24/7: 

1-866-399-2929

For More Information About Timeshare Cancellation