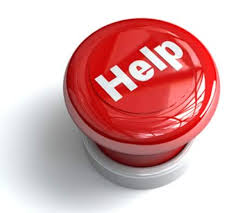 Buying a timeshare is easy, but getting rid of a timeshare can be one of the most difficult things you ever have to undertake. You will stress about how much it costs and try to figure out the best way to get rid of a timeshare without breaking the bank. Our low timeshare exit team cost makes timeshare cancellation an affordable and simple option for many timeshare owners. If this sounds like an appealing way to get rid of your timeshare, read more to find out the real deal on timeshare cancellation.
If you bought a timeshare in a moment of vacation bliss, you are not alone. In fact, according to research done by the American Resort Development Association, nearly 6.9% of all Americans or roughly 9.2 million households own a timeshare. While the ARDA uses these numbers to try to bolster timeshare sales, the reality is that many consumers end up regretting their timeshare purchase. In fact, timeshares have topped lists by the AARP, Huffington Post, and USA Today as the most regretted purchases.
Now that you know you are not alone, it is time to figure out what you can do about your timeshare. You should not have a purchase that cost tens of thousands of dollars that you regret. However, it is important to establish one thing right off the bat, a timeshare is not an investment. You may have been told it was, but it is not. Timeshares decline in value rather rapidly, second only to new cars. So selling your timeshare is most likely not an option.
So now, you need to examine the different answers to the question of how to get rid of a timeshare so that you can get your life back. Here at Timeshare Cancel Center, we specialize in timeshare cancellation which can be a great option for many consumers. There are also other options including timeshare refinancing or selling your timeshare.
One way to help lower your timeshare payments is to refinance your timeshare mortgage. Just like a traditional mortgage, a timeshare has an interest rate. If yours is high, so are your monthly payments. If you can find a lower rate, the payment will go down. This does not get rid of your timeshare and generally is higher than our timeshare exit team cost. If you enjoy your timeshare though and can use it, this can be a great way to lower your monthly payments and make your timeshare more affordable.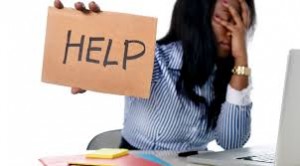 You can also look into home equity loans or personal loans to get even lower interest rates. Just remember to make sure that whatever your new monthly payment ends up being is affordable and doesn't put too much strain on your wallet.
If you don't use your timeshare, refinancing will not solve your problem because you will still be paying for something you don't want. If this is the case, you can look into doing a timeshare sale. When you sell your timeshare, you will find that it is most likely worth only a fraction of what you paid for it and you might end up owing the timeshare company money, even once you have gotten rid of your timeshare.
This is most certainly more expensive than our timeshare exit team cost, and it can be a lengthy process. The retail market for timeshares is not that great, and it can take a long time to find a buyer, even when your timeshare is priced at a fraction of what you paid. You may find that it is difficult to even give your timeshare away so you can end up stuck in your timeshare and unable to sell it.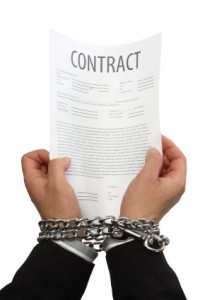 A third and much better option if you want to get rid of your timeshare for good is to do a timeshare cancellation. While you can call the resort and try to give your timeshare back to them, this tactic is rarely effective. The resorts are under no obligation to buy your timeshare back and have a vested interest in making sure that you keep your timeshare.
Instead of trying to cancel your timeshare on your own, you need our timeshare exit team. We employ a team of timeshare exit specialists who play hardball with the timeshare company on your behalf. We work for you, and our only goal is to get you out of your timeshare. We don't work for the timeshare industry, we work for you.
We won't try to sell you something that you don't need, and we won't take advantage of your trust. Once you call our timeshare exit team, we take over negotiations with the timeshare company so that you can get your life back. With a money back guarantee, we are on your side, and our only goal is to get rid of your timeshare.
Call us today to ditch your timeshare and get your life back!
To Receive More Information About
Executing A Timeshare Exit, Visit Our Website:
For A Free Timeshare Exit Team Consultation, Conducted By A Timeshare Cancel Center Timeshare Advocate Call 24/7: 1-866-399-2929
For A Free 
Timeshare Exit Consultation
Call 24/7:
1-866-399-2929 
Timeshare purchases are usually one that ends up being on your list of regrets. It can leave you wondering what the timeshare exit team cost will be and if you will even be able to do a cancellation.
Timeshare Cancel Center LLC
Attn: Timeshare Exit Dept.
5036 Dr. Phillips Blvd. #221

Orlando, Florida 32819-3310 USA