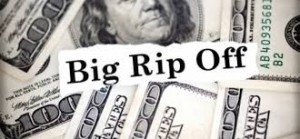 Have you been wondering about the cost to get out of a timeshare? Do questions about the timeshare exit team cost keep you up at night as you try to determine if you can afford to cancel your timeshare? Are you tired of making monthly payments and getting no return? Is the timeshare company trying to convince you that you are stuck with your timeshare? Do you feel desperate to get rid of your timeshare and get your life back? If so, you have come to the right place. Read on to learn more about timeshare cancellation and how we can help you get rid of your financial nightmare and get your vacation back.
Close your eyes and picture your ideal vacation. For some it may be on a beach, watching the sunset while you listen to the waves crash against the shore. For others, it is racing down snow-covered slopes learning new tricks and picking up speed. For others it may be in a foreign country, learning new customs and engaging in new experiences. For still others, it may be at a family friendly destination, spending your days reconnecting with your kids and nights relaxing with your spouse. Whatever your idea of the perfect vacation, you deserve to have it.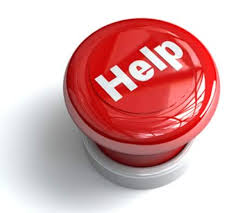 Too many Americans end up skipping their vacations altogether. For timeshare owners, this can be due to a restrictive and far too expensive timeshare contract. Skipping your vacation time can have dire consequences. Vacation is a time to relax, unwind, destress. Too much stress can lead to a myriad of health problems including obesity, heart disease, insomnia, and even heart attack. If your timeshare is causing you to skip your vacations frequently, you need to learn more about our timeshare exit team cost and how you can get rid of your timeshare and get your vacation back.
You may decide to call the timeshare company to figure out how to get rid of a timeshare. While this may seem like the most logical course of action, it is quite often a mistake. When you call the timeshare company, they will tell you that canceling your timeshare is impossible. The only way out of a timeshare is to sell it. If you press them enough, they may mention something about a cancellation letter but are unlikely to give you any more details.
While writing a timeshare cancellation letter may not sound like a big deal, it is often quite difficult. Timeshare Exit letters have to have very specific components based on the terms and conditions of your timeshare contract. If they do not, you could get your timeshare cancellation so mixed up that getting out of it is impossible.
Instead of trying to get a timeshare cancellation on your own, call the experts on our timeshare exit team. We know timeshare cancellation, and we can get you the resort-authorized cancellation letter you need to get rid of your timeshare, for good.
We do not work for the timeshare company or the resort industry. We work for our customer's, and our only goal is to get you the timeshare cancellation that you need to be rid of your timeshare. Our timeshare exit team cost is reasonable and includes all the time needed to get you out of your timeshare. If your timeshare proves to be more challenging that originally thought, we will always go over in detail any additional costs you may incur.
We know that the timeshare industry is full of scams and we want you to rest assured knowing that we are the real deal. We work for you, and we will get you the timeshare cancellation that you need. We are so confident in our timeshare exit team services that we offer a money back guarantee. This means that if we can't get rid of your timeshare, you don't pay us.
Call us today to get out of your timeshare and get your life back. We are here for you when you need us, twenty-four hours a day, seven days a week, three hundred and sixty-five days a year.
For A Free Timeshare Exit Team Consultation, 
Conducted By A Timeshare Cancel Center 
Timeshare Advocate
Call 24/7: 
1-866-399-2929

For More Information About Timeshare Cancellation