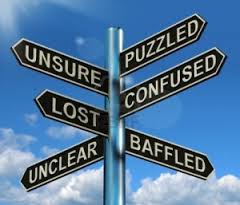 Do you have questions about what our timeshare exit team cost covers? Are you worried that we won't be able to get rid of timeshare for you? Then this is the article for you. Read on to learn how our timeshare exit team works for you to help you get rid of your timeshare through the timeshare cancellation process.
You own a timeshare. You never thought you would be in this position but, here you are. You were accosted right as you were getting off your plane, into your hotel, or maybe even at the hotel bar or pool. You weren't exactly in your normal frame of mind.
You were in vacation mode. Stressed but also ready to relax. Feeling frenzied but also desperately wanting to make the most of your time. So when someone started shouting at you about a free dinner, a round of golf, a night at a resort, or even airfare, you weren't in any position to really say no.
When our timeshare exit team reviews contracts with our clients, we find this is a common tactic for the timeshare industry. They know that you are just the right amount of stressed, sleep deprived, and hopeful for them to pounce. In this state, you are less likely to make a rational decision and much more likely to buy something large on a whim.
Which is exactly where the timeshare company wants you. They know that you are more likely to say yes to a timeshare without thinking about the ramifications or the timeshare exit team cost.
So you went to their presentation, and you did exactly what they thought you were going to do, you bought a timeshare. Now you may feel like the situation is hopeless.
You probably realized soon after your timeshare purchase that a timeshare was not for you. Between restrictive booking policies, maintenance fees, and lots of other terms in the fine print, you may have even realized that your timeshare is a rip-off.
The unfortunate part of this story is that, if you are like most of our timeshare exit team clients, you did not come to this realization during your timeshare cancellation period. So now you may believe that you are stuck.
If you call the timeshare company, they will confirm your worst fears. They will tell you that there is no way to get rid of timeshare, and it is yours until you sell it or die.
While I will be the first to tell you that getting a timeshare cancellation is not always easy, it is definitely possible. Here at Timeshare Cancel Center, we know how to get you out of your timeshare without ruining your credit. In some cases, we may even be able to get some or all of your money back.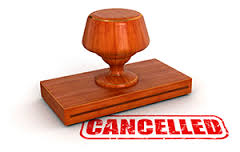 Our timeshare exit team cost is reasonable, and we spell out exactly what you get for your money. Our experts then take over communication with the timeshare company and write an expertly crafted, legally binding timeshare cancellation letter.
All of our services are backed by our satisfaction guarantee. This means that if we can't help you get rid of your timeshare, we don't get paid. In a world of timeshare scams, we are the real deal. We are on your side, and we will work for you.
Call us today for a complimentary timeshare exit team review of your contract and to learn more about our timeshare exit services. We are here for you when you need us!
For A Free Timeshare Exit Team Consultation, 
Conducted By A Timeshare Cancel Center 
Timeshare Advocate


Call 24/7: 

1-866-399-2929

For More Information About Timeshare Cancellation