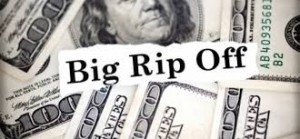 Owning a timeshare can be a very stressful experience. It can stretch your budget to the max and cause financial strain. If you have a timeshare you need to get rid of, you may find yourself wondering exactly what the timeshare exit team cost will be and how you can go about dumping your timeshare. Read more to learn about timeshare cancellation and other ways to get rid of an unwanted timeshare.
Buying a timeshare can seem like a great idea. Many people purchase one thinking that it will improve their vacations by adding variety. They are sold a lifestyle that is based on luxury and carefree living. However, this is often not the case. Many people who buy a timeshare find that a timeshare has ruined their vacation.
Some people end up going on vacation less often due to their timeshare. Inflexible schedules and rigid booking deadlines at timeshare resorts might mean that you can't get the destination you want. Last minute work deadlines and unexpected personal events can mean that you have to cancel your trip with no reimbursement. The money you pay every month for your timeshare might mean you have nothing left for any other trips or getaways.
Whatever the reason, if you find yourself wondering how to get rid of a timeshare, you are not alone. There are a few different options to get out of a timeshare, and each one has a different timeshare exit cost. Knowing all the ways to get rid of a timeshare will help you evaluate the pros and cons to choose the right strategy for you.
Selling Your Timeshare: One way to get rid of a timeshare is by selling your timeshare. Selling a timeshare works a lot like selling a traditional property. You work with an agent to sell a timeshare, and the agent gets a commission. If you own an in-demand timeshare at a desirable resort, you may be able to make a little extra money on your timeshare. However, most timeshares do not increase in equity (despite what you were told at the presentation), and many people end up breaking even or even losing money once agent fees are paid. Selling a timeshare can also be a long process which means you will still have to make those expensive monthly payments while you wait for a buyer. Also, keep in mind that the timeshare industry offers a lot of incentives and perks to buying a new timeshare, which means that buying a pre-owned one may not seem like a good idea to many consumers.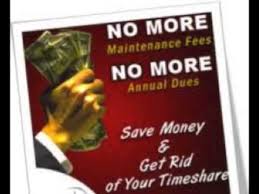 Gifting Your Timeshare: A second way to get rid of a timeshare is to donate or gift it. If you have someone in your life who wants a timeshare, this can be a great option. You won't get any extra money, but you won't have to make extra payments or wait around for a sale. However, it can be difficult to find someone who wants the gift of a timeshare. Keep in mind that the person who receives the gift will have to take over your monthly payments. So you have to give it to someone with the financial means to do so and who actually wants your timeshare. This can prove to be rather difficult for many people.
Cancelling Your Timeshare: A third option is to cancel your timeshare. This is the least well-known option because the timeshare companies don't want you to find out about it. Timeshare cancellation usually has the lowest timeshare exit team cost, and you won't lose a ton of money.
With our timeshare exit team, canceling your timeshare is easy and painless. Our team of experts will write a cancellation letter that will help you get rid of your timeshare. Once you call us, you don't have to deal with your timeshare company anymore. We take care of everything for you.
Once your timeshare is canceled, you no longer have any financial responsibility for it. You won't lose money because you don't have to repay the balance of the timeshare to the company like you would in the case of a sale. Also, we offer a money back guarantee on all of our timeshare cancellation services, making it virtually risk-free.
Stop paying for a timeshare that you don't use. Stop stretching your monthly budget for a luxury you can no longer afford. Stop wasting your vacation time on a timeshare you don't want. Call us today for a free consultation and timeshare review. We are here for you twenty-four hours a day, seven days a week, three hundred and sixty-five days a year.
For More Information About Doing A Timeshare Exit 
5036 Dr. Phillips Blvd. #221 
Orlando, Florida 32819-3310 USA
Call 24/7:
1-855-600-9053