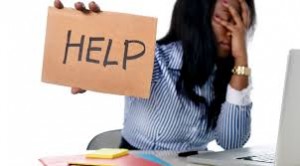 The timeshare exit team at Timeshare Cancel Center is the real deal. We know all about the various timeshare scams that abound in the timeshare industry, and we know how to get rid of your timeshare without ruining your credit or wasting any more of your time.
Our timeshare exit team reviews many timeshares and discusses various "tactics" used by the timeshare industry. We have found that more often than not, the timeshare industry uses various scams to hooks customers and convince them to buy a product that they do not need.
Most people have been victims of timeshare scams, or at least come close to it. The timeshare industry is ruthless when it comes to marketing their product. Our timeshare exit team has heard it all.
We have all gotten those phone calls. Usually a recording about how you have won a cruise or a fabulous vacation at a local resort. They are hard to resist. You may stay on the line to learn more, only to find out it is a company trying to sell you a timeshare.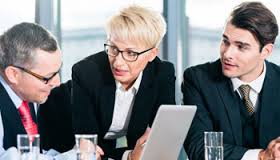 At this point, you will usually be connected to a live person who probably has a lot of offers that are hard to refuse. That is the goal of the timeshare industry, to make you an offer that you can't say no to. When our timeshare exit team reviews customer timeshare contracts, we find that there are many, many scams that the timeshare industry uses on their customers.
Here are a few of the most prevalent timeshare scams our timeshare exit team comes across in our timeshare cancellation process.
Free Vacations: This is one of the most popular timeshare scams because it costs the timeshare industry almost nothing and almost always works. They offer a free two-night vacation at a local resort. Sometimes they even get more exotic and offer you two-nights in Las Vegas or Miami.
However, these free vacations are almost never free. They are the beginning of the timeshare industry getting you where they want you. All they have to do now is reel you in.
Extravagant Presentation: Another common timeshare scam is a no holds barred timeshare presentation complete with free food and champagne. They know that they need to sell you a lifestyle to reel you in. And they usually do.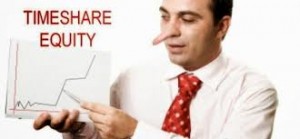 Free Offers: During the presentation, the sales team will usually offer a free incentive for purchasing. When our timeshare exit team reviews timeshares with our customers, we have heard of everything from a free set of golf clubs to entries to win cars and boats. We have even heard of a scam where every purchaser was promised a free boat. Once the timeshare was purchased, our disappointed customer learned that the free boat was actually a toy.
Timeshare Cancellation: The final and arguably biggest scam the timeshare industry pulls on customers is to convince them that it is impossible to cancel a timeshare. Remember that skilled salesperson they used for their presentation? Well, they also have a high-end legal team that is designed to keep you from doing a timeshare cancellation.
If you call wondering how to get out of a timeshare, you will find that they tell you it is impossible. The only way to get rid of your timeshare is to sell it unless you want to ruin your credit. Our timeshare exit team knows that this is simply not true, but many of our customers do not.
The simplest way to avoid these timeshare scams is to never get sucked into a timeshare in the first place. But we know that people do, and that is why we are here. Even when the timeshare company says no we can get you the timeshare cancellation you need.
I'll be the first to tell you that getting a timeshare cancellation outside your rescission period is difficult, it is far from impossible. Our timeshare exit team can get you the timeshare cancellation that you need.
We are here for you when you need us, twenty-four hours a day, seven days a week, three hundred and sixty-five days a year. Call us today for your free consultation and start the process of ditching your timeshare, for good.
For More Information On How You
Can Do A Timeshare Exit
Click The Link Below:
For A Free Timeshare Exit Team Consultation, 
Conducted By A Timeshare Cancel Center 
Timeshare Advocate Call 
24/7: 
1-855-600-9053
For A Free 
Timeshare Exit Consultation
Call 24/7:
1-855-600-9053