If you own a timeshare, you probably already know that there are a large amount of hidden costs associated with them. Our timeshare exit team talks to consumers daily who have purchased a timeshare without knowing exactly what they will be paying for and how much the timeshare will actually cost them annually.
When you buy a timeshare, you are basically buying a stake or part in a vacation property. There are a few different types of timeshares, and they all have different ownership costs and a different timeshare exit cost.
The most popular type of timeshare is a points-based timeshare. A points timeshare works similarly to credit card points. You purchase a set number of points that you can spend on vacations. Depending on the resort you purchased through you may have some extra flex points that you can earn each year to spend on longer or more exotic vacations. Points-based timeshares offer the most flexibility in terms of when and where you can use them.
While a points-based timeshare sounds ideal, our timeshare exit team hears plenty about their pitfalls. The main complaint with points-based timeshares is that the best destinations and prime vacation times cost too many points. This means that you have to either settle for a lesser vacation or spend extra money to buy more points. So you're paying a monthly fee in addition to extra fees to get the vacation you want. Also, flex points are often not as flexible as you are led to believe they are.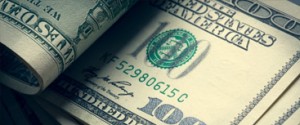 Another hidden fee with points-based timeshares comes when you are trying to figure out how to get rid of a timeshare. Points-based timeshares are virtually impossible to sell.  With a surplus of new inventory offered by resorts, you timeshare will build almost no equity. Selling it will almost always result in a loss. Additionally, you will have to make yearly maintenance payments that are not fixed and can increase each year.
The second type of timeshare that our timeshare exit team deals with is a fixed week timeshare. In a fixed week timeshare, you own a portion of a vacation property (usually one week a year, so 1/52 of the property). When you buy a fixed week timeshare, you are actually purchasing real estate, so there are additional fees associated with deeding the property (usually not factored in by the timeshare company or shared with you upfront).
If you want to get out of a fixed week timeshare, the timeshare exit cost is usually pretty steep. Since you actually own a portion of the property, when you sell it there are additional fees. And if the resort is located in a different country (which happens frequently), there are a ton of hidden fees and taxes you have to pay for the transfer.
Also, a fixed week timeshare means that you bought a specific week at a specific property. If you decide to sell your timeshare you have to find a buyer who wants that particular week at that particular property. It can be a little like searching for a needle in a haystack.
In many cases, regardless of the type of timeshare, there are many fees that you can take you by surprise, especially if you decide that it is time to get rid of your timeshare. Despite what the sales people told you during your presentation, timeshares do not often gain equity. So, what does that mean for you? It means that even after selling it, you may still owe the timeshare company money. Selling your timeshare may not absolve you of the debt or even get you out of the contract.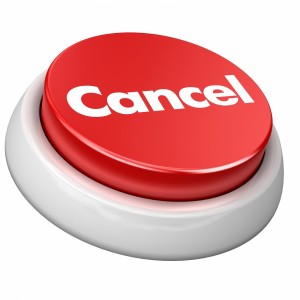 Rather than selling your timeshare, you should look into timeshare cancellation. Our timeshare exit team knows how to get your out of a timeshare without accumulating any negative equity. Meaning, that when you cancel your timeshare you are out of your contract and you do not owe the timeshare company anything extra.
We don't do timeshare sales, and we aren't timeshare attorneys. We don't charge exorbitant fees, and we aren't trying to make a commission on the sale of your timeshare. All we do is timeshare cancellation, and our only loyalty is to our customers.
We have helped many individuals and families cancel a timeshare. Don't try to do it alone because you can often do more harm than good. In fact, we have seen cases of doing it yourself timeshare cancellations that have been so mixed up that it actually becomes impossible to cancel the timeshare.
Instead of trying it by yourself, call our timeshare exit team today. We offer a satisfaction guarantee on all of our timeshare cancellation services. You have nothing to lose. Call us today!
For More Information About Timeshare Cancellation
Talk With Our Timeshare Exit Team Or Logon To Our Website:
For A Free Timeshare Exit Team Consultation,
Conducted By A Timeshare Cancel Center
Timeshare Advocate

Call 24/7:

1-866-399-2929