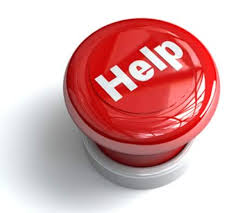 Buying a timeshare is easy. So easy in fact that you may not even fully realize the ramifications of your purchase until it is too late. Between charismatic salesmen, state of the art sales tactics, and an aggressive legal team, the timeshare industry knows how to get you to buy a timeshare without even once considering the timeshare exit team cost. If you find yourself in the unfortunate situation of owning a timeshare that you do not want, can't afford, and don't need, you are not alone, and there is help for you. Here at Timeshare Cancel Center, our timeshare exit team specializes in timeshare cancellation, and we can help you figure out how to get rid of a timeshare. Read on to find out the details of timeshare cancellation and how we are here for you when you need us.
Your last vacation was one of your most eventful. You swam with the dolphins, went snorkeling, tried new foods, and bought several souvenirs. Including one that you are not proud of and cannot seem to get rid of, a timeshare. In a moment of vacation weakness, you bought into a fantasy that has quickly turned into a nightmare. Between increasing maintenance fees and ridiculous booking policies, your timeshare has become expensive and impossible to use. You need to know how to get rid of a timeshare, and you need to know now.
So you start with what seems the most logical and you call the timeshare company. While this may seem like the most logical place to start, it is often frustrating and fruitless. The timeshare company will often give you the runaround, leave you on hold for hours and be less than helpful. They will tell you that your rescission period is over, so you are stuck.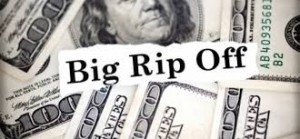 At this point, you may look into how to sell a timeshare. This may seem like a good option to help unload your timeshare, and in some cases, it may be. If you own an in-demand timeshare at a high-end resort, it could be worth significantly more than what you paid for it. Another situation where a timeshare resale might make sense is if you have owned your timeshare for a while, used it, gotten your money's worth out of it, and no longer owe anything on it. In this case, you can sell it for a few thousand dollars without having much regret.
However, most people who own timeshares still owe a significant amount of money on them, and their timeshares are worth only a fraction of what they paid and often less than what they still owe. If you find yourself in this situation, a timeshare resale can cause you to lose a significant amount of money, upwards of ten thousand dollars depending on the specifics. Plus you have to keep making payments while you wait for your timeshare to sell which can take months or even years. If you need to get rid of a timeshare quickly, this is often not a good solution.
Instead, you need the experts on our timeshare exit team to get you a timeshare cancellation. We work for you to help you get out of your timeshare. We can cancel your timeshare even if you are outside of your rescission period. Even when the timeshare company says it is impossible, we can help you get the timeshare cancellation that you need.
Our timeshare exit team is exactly what it sounds like, a team of experts who can help you get out of a timeshare. We work with you and on your behalf to cancel your timeshare. When you cancel your contract, it makes it void, and you do not owe the timeshare company any additional money. In some cases, we may even be able to help you get a refund of money that you have already put towards your timeshare.
Our timeshare exit team cost is extremely reasonable, and we offer a money back guarantee on all of our timeshare cancellation services. This means that if we can't get you out of your timeshare, we don't get paid. We are on your side and here for you when you need us.
We do not work for the resorts or the timeshare company, we work for you. Our only goal is to have you as a satisfied customer who has control of the finances and vacation back. We are here for you when you need us. Our timeshare exit team is here to take your calls twenty-four hours a day, seven days a week, three hundred and sixty-five days a year. Call us today!
For More Information About Timeshare Cancellation
Talk With Our Timeshare Exit Team Or Logon To Our Website:
For A Free Timeshare Exit Team Consultation,
Conducted By A Timeshare Cancel Center
Timeshare Advocate 

Call 24/7:

 

1-866-399-2929
  

Timeshare Cancel Center LLC
Attn: Timeshare Exit Team
5036 Dr. Phillips Blvd. #221

Orlando, Florida 32819-3310 USA
Timeshare Exit Team: What The Heck Is It And How Can It Help Me?